Current:

IDC: Impact of China-U.S.Trade War on Chinese Economy and ICT Market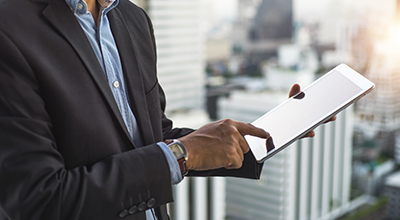 03 Aug 2018
IDC: Impact of China-U.S.Trade War on Chinese Economy and ICT Market
BEIJING, August 03rd, 2018 - On July 6, 2018, the United States tariffs on US$34 billion worth of Chinese imports took effect, and the Chinese government immediately fought back by announcing its own version of retaliatory duties on U.S. goods, officially setting off a trade war between the world's two largest economies.
The list of US$34 billion Chinese products targeted by the U.S. tariffs include robotics, aviation and aerospace, industrial machinery, automobiles, vaping devices, rare earth metals and LED light bulbs. Of the 1,102 categories of products targeted, only 1% are consumer goods, with the rest being mainly products in the secondary sector and related to the areas identified and encouraged by the "Made in China 2025" initiative.
The list of US$34 billion U.S. goods targeted by China's retaliatory tariffs is composed of 545 items, including agricultural produce, automobiles and aquatic products, mainly concentrated in the primary sector of the U.S. economy.
The trade war will negatively impact both economies, particularly the Chinese economy in view of its massive trade surplus with the U.S. According to IDC China's research, the imposition of tariffs by the U.S. and China on US$34 billion worth of products from each side will bring down China's GDP growth in 2018 by 0.2 percentage points (from 6.7% to 6.5%) by affecting approximately US$25 billion of GDP (US$1=RMB6.7). Specific to China's ICT market, the overall growth in 2018 will decline by 0.6 percentage points (from to 9.0% to 8.4%), with approximately US$4 billion of market being affected.
The trade war's impact on the Chinese economy and the ICT market in particular
The trade war's impact on China will mainly play out in three dimensions: 1) impact of the U.S. tariffs on Chinese goods and industries; 2) impact of exchange rate changes on Chinese industries if RMB depreciates; and 3) impact on China from U.S. goods affected by Chinese tariffs. The impact is shown in Figure 1.
Figure 1 Quantitative Impact of China-US Trade War on China Economy and ICT Market
The trade war's degree of impact on the overall Chinese economy and the Chinese ICT market in particular
Based on the above analysis, IDC China further drills down the impact estimating that China's GDP growth in 2018 will be reduced by 0.2 percentage points (from 6.7% to 6.5%) and the growth of China's overall ICT market in 2018 to decline by 0.6 percentage points (from 9.0% to 8.4%).
Figure 2 Impact of Trade War on China Economy and ICT Market
Industries and ICT segments most affected by the trade war
The impact of the trade war on the Chinese economy will directly and indirectly involve almost all industries. The manufacturing industry will be hit the most, especially in those areas related to the "Made in China 2025" industrial policy, and the services sector, especially technology services. The Chinese ICT market is expected to suffer a greater negative impact from the trade war than China's national GDP because the outlook of a lower GDP growth will affect ICT purchase and a cheaper Renminbi will significantly increase the overall cost of China's ICT industry that rely heavily on imported technologies. The specific impact is shown in Figure 3.
Figure 3 Industries and ICT Segments Affected by the Trade War
Advice to ICT vendors and end users:
1. Closely follow the latest developments of the China-U.S. trade war and their impact on the industries: whether the U.S. will follow through on the proposed tariffs on US$200 billion worth of Chinese goods and when; what retaliatory actions China will take and when; what industries will be involved and the specific impact.
2. Make proper adjustment to the export and globalization strategy: make full use of national policy related to globalization and increase market expansion in the EU and countries along the "Belt and Road".
3. Appropriately control the overall cost: For companies that rely on U.S. imports for core components, the depreciation of RMB will increase their cost. Therefore, appropriate cost control will be a key measure in response to the crisis.
4. Continuously invest in core technologies and digital transformation: The digital economy will maintain high-speed growth in China and globally. Increasing investment in strategic areas at a time when the overall economy is facing challenges will build foundation for future growth.
"While the China-U.S. trade war has some negative impact on the Chinese economy and the Chinese ICT market, globalization will remain in the mainstream in the long run, and so will China-U.S. complementarity and cooperation, and digital transformation of economy," said Kitty Fok , Managing Director of IDC China. "ICT vendors and industry users should take the current challenge as an opportunity by creating appropriate strategies of response and continuously investing in digital transformation enabled by new technologies to achieve technology-driven multiplication of insights, of development, of trust and, ultimately, of innovation."
- Ends -
About IDC
International Data Corporation (IDC) is the premier global provider of market intelligence, advisory services, and events for the information technology, telecommunications, and consumer technology markets. With more than 1,100 analysts worldwide, IDC offers global, regional, and local expertise on technology and industry opportunities and trends in over 110 countries. IDC's analysis and insight helps IT professionals, business executives, and the investment community to make fact-based technology decisions and to achieve their key business objectives. Founded in 1964, IDC is a subsidiary of IDG, the world's leading technology media, research, and events company. To learn more about IDC, please visit www.idc.com. Follow IDC on Twitter at @IDC.
For press enquiries, please contact:
Wu Lianfeng
Vice President and Chief Analyst, IDC China
Kitty Fok
Managing Director
IDC China
Maggie Xie
Sr. Marketing Executive
IDC China
Coverage
Regions Covered
Topics Covered