Current:

IDC: China Wearable Device Market Picked Up in 2Q20 with a year-over-year growth of 4.1%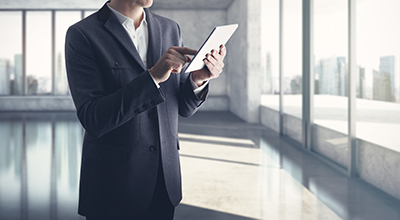 14 Sep 2020
IDC: China Wearable Device Market Picked Up in 2Q20 with a year-over-year growth of 4.1%
Beijing, September 02, 2020 — IDC Quarterly Wearable Device Tracker shows that China's wearable device market shipped 26.58 million units in 2Q20, an increase of 4.1% year over year (YoY). The shipment of basic wearable devices (wearable devices that do not support third-party applications) reached 22.24 million units, an increase of 6.1% YoY, and the shipment of smart wearable devices reached 4.35 million units, a YoY decrease of 4.9%.
With the sports watch GT2 and the truly wireless headset Free buds 3, Huawei not only increased its market share in the watch and Bluetooth headset market, but also consolidated its top position in the overall wearable device market. Although Xiaomi still sits firmly on the top of the wristband market, the new wristband products have limited impact on overall performance. For example, the Mi Band 5 made only a small contribution to shipments this quarter due to its late launch time. Moreover, Xiaomi is in a new product switching period in the Bluetooth headset product line, and has not yet made further breakthroughs. Apple ranked third in the second quarter. The AirPods and Apple Watch series products were driven by the June promotion season. The shipment for the accumulated demand in the first half of the year was also released in this quarter and shipments continued to grow. In the children's watch market, BBK's Xiaotiancai and Qihoo 360 were still affected by insufficient market demand, and their shipments showed varying degrees of decline YoY.
In 2Q20, with the exception of the children's watch market, most product in China's wearable device market recovered significantly. Among them, the market for earwear and adult watches significantly exceeded the market size of the same period last year. As far as the wrist-worn products are concerned, as the market growth of wristbands gradually slowed down, watches had strong development momentum by virtue of their advantages such as optimized battery life and diversified functions, becoming the favorite wearables of more consumers.
Driven by watch products, wrist-worn wearable devices have shown booming growth momentum in the consumer market. The upgrade of sensor and algorithm technology not only continued to attract more users to try or update their wrist-worn devices, but also promoted data monitoring. On the basis of diversified types, it provides more possibilities for future service expansion in fitness, health, and even medical treatment. The link between the wrist-worn wearable device market and the fitness, health, and healthcare industries will become an important direction for enhancing the added value of equipment and expanding equipment marketing channels going forward.
1. Cooperation with Sports Application Services
The watch market is developing rapidly, and the wristband market is still attractive to a wider audience in terms of cost performance. Particularly in terms of cooperation with fitness applications and services, the cost advantage of wristband has made them the product of choice in many cases. Real-time understanding of changes in members' physical indicators through bracelet products, as well as tracking and analysis, have become one of the ways for more and more offline gyms to enhance member adherence. In addition, fitness applications with large-scale users have gradually launched their own branded wristband products to create a closed loop of sports scene services, such as Keep.
2. Cooperation with Large Health Industry Institutions
Wrist-worn wearable devices have gradually begun to cooperate with the healthcare and insurance industries to increase the interactive experience of their users and enhance their value-added services. At the same time, regulated healthcare and insurance companies can provide more data analyses and application scenarios for wearable wrist-worn devices and further expand marketing channels.
3. Cooperation with Professional Healthcare Institutions
The cooperation between wrist-worn equipment products and professional healthcare institutions has gradually become the trend of market development. Professional healthcare institutions can improve the data accuracy and professionalism of wrist-worn device products, and cooperation with emerging technology industries will provide more trial cases for the digital transformation of the traditional healthcare industry. Watches have more advantages in terms of the richness of data monitoring and the access experience of service functions, so they have become the product of choice in most cases of cooperation with professional healthcare institutions.
IDC China Research Manager,Sophie Pan believes that,
in the post-pandemic era, fitness and healthcare have become important development directions for wearable devices in the mobility applications. While the pandemic is stimulating the demand growth, manufacturers are also vital in cultivating the consumers' demand. As the hardware's functionality continues to expand, the expansion of the service-based functions around the fitness and healthcare applications do not only enhance the value and credibility of the hardware but also drive the overall market growth.
- END -
About IDC Tracker
IDC Tracker products provide accurate and timely market size, vendor share, and forecasts for hundreds of technology markets from more than 100 countries around the globe. Using proprietary tools and research processes, IDC's Trackers are updated on a semiannual, quarterly, and monthly basis. Tracker results are delivered to clients in user-friendly excel deliverables and on-line query tools.
About IDC
International Data Corporation (IDC) is the premier global provider of market intelligence, advisory services, and events for the information technology, telecommunications, and consumer technology markets. With more than 1,100 analysts worldwide, IDC offers global, regional, and local expertise on technology and industry opportunities and trends in over 110 countries. IDC's analysis and insight helps IT professionals, business executives, and the investment community to make fact-based technology decisions and to achieve their key business objectives. Founded in 1964, IDC is a subsidiary of IDG, the world's leading technology media, research, and events company. To learn more about IDC, please visit www.idc.com. Follow IDC on Twitter at @IDC
-# # # -
For enquiries, please contact:
Frank Wang
Associate Vice President, IDC China
Phone: (+86-10) 5889 1588
Email: frankwang@idc.com
Maggie Xie
Sr. Marketing Executive, IDC China
Phone: (+86-10) 5889 1558
Email: mxie@idc.com
For more information on IDC's research and ICT market insights, follow us on WeChat:
Coverage