Current:

IDC: What became of the K-12 endpoints after the "double reduction" policy implemented in China?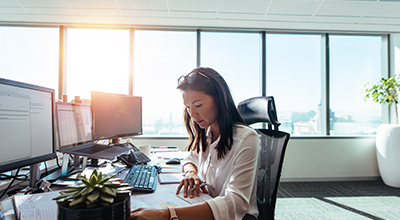 26 Nov 2021
IDC: What became of the K-12 endpoints after the "double reduction" policy implemented in China?
Beijing, November 10, 2021 – Since the outbreak of the COVID-19 pandemic, the demands for K-12 PCs have become increasingly strong for supporting K-12 children to learn and grow. In July 2021, the Ministry of Education, China, issued the policy of "double reduction". The off-campus training market, which has expanded rapidly over the past years, has been impacted so much that a large number of off-campus training institutions are facing transformation, meanwhile a new environment for K-12 students' after-school learning has been emerging. Following the K-12 consumer insight research in 2020, IDC recently released the K-12 Smart Endpoints Market Insight, 2021, which is focused on changes in user demands and preferences in the K-12 endpoint market amid the new education and training policy and situation.
The Impacts of "double reduction" on K-12 Students and Their Parents
The decrease of off-campus classroom training after the release of "double reduction" policy will lead to K-12 students use more endpoints to learn and get training online.
The "double reduction" policy requires that off-campus training institutions must not take national holidays, weekends, and winter and summer vocations to hold subject-based training, which has dealt a serious blow to the training institutions, and many have been forced to be laid off or closed down. According to IDC's survey results, the average number of K-12 students participating in after-school training institutions dropped from 1.9 to 0.7 after the release of "double reduction" policy, and the proportion of students who do not have any after-school classes jumped from 6% to 56% sharply.
While the after-school training market is cooling, competition in Senior High School Entrance Examination (SHSEE) and College Entrance Examination (CEE) is still fierce. For junior middle schools, the Junior Middle School Leaving Examination will be gradually introduced nationwide, with 50% students admitted to high school and the rest going to vocational high schools based on their test scores; in terms of CEE, the new policies "public high schools will not be allowed to hold repreparation classes" and "associate degree upgrading classes are forbidden in universities and colleges" make the channels of students to higher education become fewer, imposing students much more pressure and multiplying parents' anxiety. In the face of fierce competition for higher education, only 10% of parents said they are going to stop their K-12 children's after-school training, while over 60% of parents said they would reschedule the same training for their children.
The anti-pandemic measures including work at home and online learning have been survived in the post-pandemic era. The K-12 students and their parents have generally adapted to online courses, and 59% of the parents surveyed indicated that while reducing their children's after-school trainings, they would provide more ways to learn (such as using endpoints) to grow their children's self-learning abilities.
What Kinds of Endpoints the K-12 Users Need
When choosing a computer, the parents pay more attention to portability, eye protection, and parental controls.
According to an IDC survey, parents favor tablets, notebooks, and desktops for their children for learning. When choosing a computer for their children, parents are most focused on the parental controls - monitoring their kids' device usage, so as to avoid children's obsession with the internet and gaming, which is the parents' biggest concern. In addition, the compatibility of software is also important as children's computers need to install course applications and professional learning software. According to the parents, the features including eye protection, touch screen and performance are their most important focus points. Moreover, we have learned about parents' attitudes about the "need for exclusive K-12 computers": Due to the inconvenient sharing of computers with their children and the children's personalized needs, more than 40%, or 60% among the parents of older children, of parents believe that "buying exclusive computers for their children is very necessary".
K-12 Users' concerns in Different Use Cases
For different use cases, the K-12 parents are focused on various features and configurations of PCs.
For low usage cases, such as doing homework and searching information, 54% of parents are more concerned about innovative software, such as the children/youth model, built-in resources and others. And for heavy usage cases, such as gaming, programming, etc., 53% of parents are more focused on configurations in addition to the processors.
Roxie Wang, a consumer market analyst, IDC China, believes that the release of the "double reduction" policy will have a positive impact on the consumer endpoint market in the short term. In the long run, parents and their children will choose endpoints based on software inside and use cases. With the further deepening of China's education reform, the educational concepts of K-12 parents are gradually diverging. A new generation of K-12 parents who have stronger economic basis and personal spending habits and are naturally active groups of electronic devices will better support their children's choices. K-12 will remain one of the most promising user groups of consumer electronics in the future, and the entire market will be more diversified with multiple levels. Understanding and leveraging the needs and preferences of K-12 users may become a new opportunity for electronics manufacturers to accelerate the deployment on the education and training market."
For more information, please contact Cynthia Li (cli@idc.com), Research Director, IDC China
- END -
About IDC Tracker
IDC Tracker products provide accurate and timely market size, vendor share, and forecasts for hundreds of technology markets from more than 100 countries around the globe. Using proprietary tools and research processes, IDC's Trackers are updated on a semiannual, quarterly, and monthly basis. Tracker results are delivered to clients in user-friendly excel deliverables and on-line query tools.
About IDC
International Data Corporation (IDC) is the premier global provider of market intelligence, advisory services, and events for the information technology, telecommunications, and consumer technology markets. With more than 1,100 analysts worldwide, IDC offers global, regional, and local expertise on technology and industry opportunities and trends in over 110 countries. IDC's analysis and insight helps IT professionals, business executives, and the investment community to make fact-based technology decisions and to achieve their key business objectives. Founded in 1964, IDC is a subsidiary of IDG, the world's leading technology media, research, and events company. To learn more about IDC, please visit www.idc.com. Follow IDC on Twitter at @IDC
-# # # -
For enquiries, please contact:
Frank Wang
Associate Vice President, IDC China
Phone: (+86-10) 5889 1588
Email: fwang@idc.com
Maggie Xie
Marketing, IDC China
Phone: (+86-10) 5889 1558
Email: mxie@idc.com
For more information on IDC's research and ICT market insights, follow us on WeChat:
Coverage