Current:

Adopting Best Practices Will Enhance Public Sector Digital Transformation, IDC Government Insights Study Finds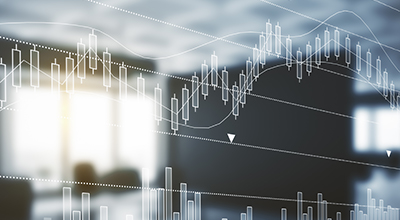 26 Jan 2017
Adopting Best Practices Will Enhance Public Sector Digital Transformation, IDC Government Insights Study Finds
Adopting Best Practices Will Enhance Public Sector Digital Transformation, IDC Government Insights Study Finds
LONDON, January 19, 2017 — IDC (International Data Corporation) Government Insights recently released its first international benchmark study, The Efficiency of Government IT Investment: An Econometric Comparison of European Countries (IDCGI #CEMA40558116). This IDC research paper combines data on government ICT spending with publicly available egovernment# international benchmarks. As part of this research, a model is used to make ICT spending comparable with respect to a country's economic performance and population size.
European countries have starkly different levels of ICT spending, and the efficiency of this spending is increasingly being discussed, as the performance against various international egovernment benchmarks does not always correlate with the level of investment. This study, therefore, provides an opportunity for public sector stakeholders and vendors to:
• Review how particular countries stand in terms of standardized ICT spending in comparison with their peers
• Assess whether a country's overall spending is consistent with the outcomes in terms of international egovernment benchmarking
• See which countries are efficiently leveraging their ICT spending
The results of this analysis suggest that there are indeed measurable differences in the capabilities of countries to leverage their ICT spending. Additionally, it confirms that the level of spending to a large extent determines egovernment quality, even when controlled for population size and gross domestic product (GDP) per capita.
"Although the level of spending is important, what we see is that how you use that spending matters," said Jan Alexa, senior research analyst, IDC Government Insights, CEMA. "The results of our modeling hint at a major divergence across European countries in their ability to use IT spending efficiently to deliver the best egovernment services possible."
For additional information about this report series or to arrange a one-on-one briefing with an IDC Government Insights analyst, please contact Kanupriya at +44 20898 77111 or kanupriya@idc.com. Reports are available to qualified members of the media. For information on purchasing reports, contact insights@idc.com ; reporters should email kanupriya@idc.com.
About IDC Government Insights
IDC Government Insights assists government policy, program, and IT leaders, as well as the suppliers that serve them, in making more effective technology decisions by providing accurate, timely, and insightful fact-based research and consulting services. Staffed by senior analysts with decades of government and IT industry experience, our global research analyzes and advises on business and technology issues facing the federal/central and local/provincial governments. International Data Corporation (IDC) is the premier global provider of market intelligence, advisory services, and events for the information technology market. IDC is a subsidiary of IDG, the world's leading technology, media, research, and events company. For more information, please visit www.idc-gi.com, email info@idc-gi.com, or call 703-485-8300. Visit the IDC Government Insights Community at http://idc-community.com/government.
Coverage