Current:

EMEA Purpose-Built Backup Appliance Market Declines 12% Year on Year in 1Q17, says IDC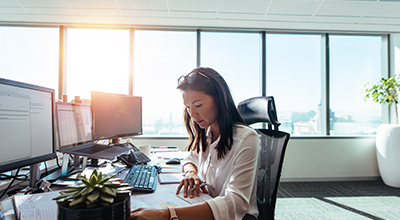 26 Jun 2017
EMEA Purpose-Built Backup Appliance Market Declines 12% Year on Year in 1Q17, says IDC
LONDON, June 26, 2017 — EMEA purpose-built backup appliance (PBBA) vendor revenues declined 12% year over year to reach $191 million in the first quarter of 2017, according to International Data Corporation's (IDC) Worldwide Quarterly Purpose-Built Backup Appliance Tracker.
Capacity shipped for 1Q17 totaled 235PB, an increase of 5% from 1Q16. The growth mainly came from open systems products, with capacity increasing 11% year on year.
Total EMEA PBBA open systems vendor revenue decreased 11% year on year during the first quarter, with revenues of $178 million. Mainframe system sales increased 23% year on year in 1Q17.
"As European organizations modernize their data protection infrastructures, they are solving the backup performance problem through investments in different storage technologies, such as purpose-built backup appliances," said Jimena Sisa, senior analyst, European storage research.
"Companies' main objective when approaching the infrastructure refresh cycle is to save costs. Those companies that have decided to renew their disaster recovery solutions using backup appliances as the primary driver have done so due to the benefits that PBBA provides them in terms of controlling expenditure, as they can extend organizations' existing investment and data protection hardware and software without having to change."
EMEA PBBA Vendor Revenue by Product, 1Q17 (Revenues in $M)
| | | | | | |
| --- | --- | --- | --- | --- | --- |
| Vendor Revenues ($M) | 1Q16 Revenue | 1Q16 Market Share | 1Q17 Revenue | 1Q17 Market Share | 1Q17/1Q16 Growth |
| Mainframe systems | $17 | 7.96% | $13 | 6.92% | -23.37% |
| Open systems | $199 | 92.04% | $178 | 93.08% | -10.83% |
| Total | $217 | 100.00% | $191 | 100.00% | -11.83% |
Open Systems
| | | | | | |
| --- | --- | --- | --- | --- | --- |
| Vendor Revenues ($M) | 1Q16 Revenue | 1Q16 Market Share | 1Q17 Revenue | 1Q17 Market Share | 1Q17/1Q16 Growth |
| Integrated System | $71 | 35.45% | $61 | 34.08% | -14.27% |
| Target System | $129 | 64.55% | $117 | 65.92% | -8.94% |
| Total | $199 | 100.00% | $178 | 100.00% | -10.83% |
Regional Highlights
Western Europe
Vendor revenue in Western Europe was down 8% year on year in 1Q17 to $156 million, while capacity increased 9% year on year to 195PB.
"Although the economic and political turmoil is still impacting consumer confidence, delaying modernization investment projects and negatively affecting the PBBA market in some Western European economies, PBBA spending increased in other countries, such as the Nordic region (Denmark, Finland, Sweden and Norway) at 57% YoY, Italy at 29% YoY, and Netherlands at 21%. The implementation of the General Data Protection Regulation, or GDPR, should force organizations to reinforce or restructure their data protection solutions — this will not only be cloud solutions, as not all companies will have the bandwidth or budget for those, but they still need to comply with the regulations. Many will choose to invest only the minimum that is required, and this might boost the PBBA market in Western Europe," said Sisa.
CEMA
The PBBA market in Central and Eastern Europe, Middle East, and Africa (CEMA) is slowing down the trend of recovery significantly and declined 24% year on year in 1Q17. This is very close to the 25% decline in 1Q16.
"It seems that Central and Eastern Europe (CEE) and the Middle East and Africa (MEA) switched their roles in terms of growth and development. While MEA declined a little from 4Q to 1Q, CEE in 1Q represented less than half of 4Q's vendor revenue in 2016," said Kostadin Kostadinov, research analyst, IDC CEMA. "Year on year, CEE declined 36%, which is the strongest decline for the past five quarters. Meanwhile, there are signs of revitalization in MEA, with a decline of 13%, which is much lower than previous quarters' annual decline of 37% on average."
Small and medium companies prefer to use widely available cloud solutions which appear to be more cost effective than PBBA. Another reason for the decline in CEMA is that the market is becoming mature and serious growth is not expected.
Taxonomy Notes
IDC defines a purpose-built backup appliance as a standalone disk-based solution that utilizes software, disk arrays, server engines, or nodes that are used for backup data and specifically for data coming from a backup application (e.g., NetWorker, NetBackup, TSM, and Backup Exec) or can be tightly integrated with the backup software to catalog, index, schedule, and perform data movement. PBBAs are deployed in standalone configurations or as gateways. PBBA solutions deployed in a gateway configuration connect to and store backup data on general-purpose storage. Here, the gateway device serves as the component that is purpose built solely for backup and not to support any other workload or application. Regardless of packaging (as an appliance or gateway), PBBAs can have multiple interfaces or protocols. They can also provide and receive replication to or from remote sites and a secondary PBBA for disaster recovery.
IDC's Worldwide Quarterly Purpose-Built Backup Appliance Tracker provides vendor share, market size, and forecasts for purpose-built backup appliances. IDC provides key market insights and growth for vendors active in the PBBA market and for those looking to introduce new products into the market. Revenue and capacity for disk systems behind PBBA gateways are included in the PBBA market sizing and forecast. Some PBBA solutions integrate the data movement engine (backup application) with the appliance, while others serve only as a target for incoming backup application data. Both solutions are included in the PBBA market sizing, although segmentation between the two product categories is provided.
Major vendors covered in this Tracker include EMC, Veritas, HPE, Dell, IBM, Quantum, Barracuda, Oracle, Fujitsu, Exagrid, HDS, Unitrends, and Falconstor Software.
Coverage
Companies Covered
Veritas Technologies LLC, Oracle Corporation, Barracuda Networks, Inc., Hewlett Packard Enterprise, Dell Inc., Hitachi, Ltd., IBM, FalconStor Software, Inc., ExaGrid Systems, Inc., Unitrends, Inc., Fujitsu Limited, Dell EMC, Quantum Corporation
Regions Covered
Central and Eastern Europe, Middle East and Africa, Western Europe
Topics Covered
Purpose-built backup appliances