Current:

Detachables in the U.K. Expected to Return to Solid Growth in 2017H2, Says IDC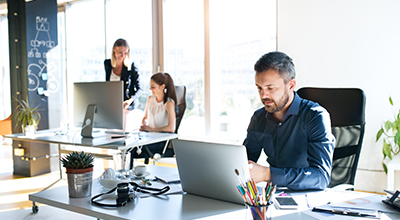 27 Jun 2017
Detachables in the U.K. Expected to Return to Solid Growth in 2017H2, Says IDC
LONDON, June 27, 2017 — According to the latest personal computing device (PCD) figures published by International Data Corporation (IDC), the outlook for the overall PC and tablet market in the U.K. remained negative, with a 10.8% YoY decline expected for 2017Q2 and a 6.8% YoY decline for overall 2017. The total volume forecast for 2017 was maintained at 3.2 million units. The strong momentum behind thin and light form factors — detachables, convertibles, and ultraslims — will continue, however, as features that support mobility are becoming increasingly important for both consumers and professionals. Also, most OEMs are investing in high-end devices to tackle the issue of low profitability in entry-level PCs and tablets.
After six months of slowdown, which is likely to extend into 2017Q2, detachables are expected to accelerate in the second half of 2017. IDC forecasts a 27.6% YoY increase for detachable tablets in 2017H2.
"There were several factors affecting the performance of detachables in the U.K. in the last six months," said Daniel Gonçalves, senior research analyst, Western Europe Personal Computing Devices, IDC. "Firstly, the replacement of notebooks by Windows-based detachables eased off, as the benefits have not been seen to be clear enough. Secondly, there was a growing focus on convertibles by many prominent OEMs and this has had some negative impact on detachables. Lastly, there was a longer than usual period during which major detachable brands capable of boosting demand weren't updated."
Gonçalves said though it will still be some time before the Windows 10 installed base is larger than Windows 7 in the commercial segment, the transition to this new OS version will largely benefit the adoption of these devices. IDC expects the number of deployments to increase as security is key and costs are likely to go down. "We are confident that the number of new models being introduced will help boost shipments from the second half of 2017," he said.
In terms of the other thin and light form factors, ultraslims and convertibles are expected to continue to increase. In 2017 ultraslims are expected to increase 9.8% YoY, while convertibles are expected to grow by 28.9% YoY. IDC expects the three form factors combined (ultraslims, convertibles, and detachables) to account for around 30% of the total PCD market in the U.K. in 2017, compared with around 25% in 2016. The other devices are expected to contract as the combination of Brexit uncertainty, exchange rate fluctuations, and public spending cuts put pressure on device spending. By 2021, the three form factors are expected to account for around 43% of all PCDs.
Source: IDC Western Europe Personal Computing Device Quarterly Tracker (Tablet), 2017Q1
Note: Tablets are portable, battery-powered computing devices inclusive of both slate and detachable form factors. Tablets may use LCD or OLED displays (epaper-based ereaders are not included here). Tablets are both slate and detachable keyboard form factor devices with color displays equal to or larger than 7.0in and smaller than 16.0in.
IDC's Quarterly PCD Tracker provides unmatched market coverage and forecasts for the entire device space, covering PCs and tablets, in more than 80 countries — providing fast, essential, and comprehensive market information across the entire personal computing device market.
For more information on IDC's EMEA Quarterly Personal Computing Device Tracker or other IDC research services, please contact Vice President Karine Paoli on +44 (0) 20 8987 7218 or at kpaoli@idc.com. Alternatively, contact your local IDC office or visit www.idc.com.
Coverage