Current:

Insurance Organizations can Leverage Cognitive Systems and Cognitive RPA to Improve Customer Experience, Decision Making, and Operational Efficiencies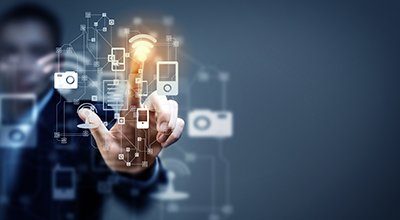 02 Aug 2017
Insurance Organizations can Leverage Cognitive Systems and Cognitive RPA to Improve Customer Experience, Decision Making, and Operational Efficiencies
LONDON, August 2, 2017 — IDC announces the release of a new IDC PlanScape, Implementing Cognitive Systems in Insurance Organizations (IDC #EMEA42877517), to help business and IT executives in insurance organizations (insurers and intermediary organizations) understand what cognitive systems are, why they are relevant, and how they can be used to improve customer experience, decision making, and operational efficiencies across various business functions. The study will help organizations build the business case and a road map to implement the technology.
IDC's survey of 156 U.S. insurers in mid-2016 shows that the adoption rates for cognitive are low, with only 6% currently using it in their organizations. 10.9% are in the implementation stage and 12.3% are currently in the evaluation stage. The story is no different in Europe, where only 5.7% of the 87 insurers surveyed by IDC in late 2016 are using the technology. Around 10% are planning to adopt it in the next 12 months and 14.9% are currently in the evaluation stage.
Insurance organizations are losing out on a great opportunity here, as cognitive systems and cognitive RPA can act as effective accelerators in their digital transformation journey to meet the expectations of customers and an evolving marketplace. The good news is that IDC sees a more positive outlook emerging this year with the technology maturing at a faster pace and more vendors bringing better propositions to the market.
The new research stresses that if used the right way, cognitive and cognitive RPA can have a positive impact and help transform different insurance business functions such as:
Customer engagement: cognitive systems and cognitive RPA can enhance the onboarding experience across channels such as online and mobile by leveraging the structured and unstructured data about customers and their risks from different internal and external data sources.
Insurance sales and customer service: cognitive systems can help analyze vast amounts of data, identify patterns based on customer interactions, and reduce the amount of time spent on mundane tasks.
Underwriting and risk management: the technology can enable underwriters to arrive at decisions more quickly and accurately.
Claims management: the technology can be used to develop predictive models for insurance claims, expense management, and loss analysis.
Fraud handling: cognitive systems can analyze accident images or phone conversations to check fraudulent patterns or study the data from connected devices and sensors in cars or homes to detect suspicious activities.
"The insurance industry is currently on a digital mission to offer contextual and value-centric products and offerings to its customers driven by the change in customer and market expectations, technological disruptions, and the emergence of new kinds of competition. Cognitive systems can present effective options to help accelerate the transformation journey to achieve this digital mission and stay competitive. Insurance organizations need to have a clear strategy as well as the right skills and partnerships in place to implement the technology and reap the benefits," said Sabitha Majukumar, senior research analyst, IDC Financial Insights.
"Cognitive robotic process automation [RPA] is one of the most prominent applications of cognitive technology emerging in insurance," said Arun Dani, senior research analyst, IDC European Services. "With the integration of cognitive technologies, RPA is making its way to the front-office operations of insurance organizations. Cognitive RPA, also known as intelligent RPA or simply intelligent automation in the form of robo advisors, chat bots, and virtual insurance agents, is expected to have a significant impact on customer engagement roles in the industry in the coming years."
For more information about the study or to arrange a one-on-one briefing with an IDC analyst, please contact your IDC account manager or email kanupriya@idc.com.
About IDC PlanScape
IDC PlanScape reports help to assure business value is recognized from technology by developing a technology initiative that is aligned with business goals, scoped to succeed, and properly resourced. By helping technology leaders make the case for a technology initiative, recognize unique resource requirements, and identify risk factors, IDC PlanScapes mitigate the greatest risks associated with technology initiatives.
About IDC Financial Insights
IDC Financial Insights assists financial service businesses and IT leaders, as well as the suppliers who serve them, in making more effective technology decisions by providing accurate, timely, and insightful fact-based research and consulting services. Staffed by senior analysts with decades of industry experience, our global research analyzes and advises on business and technology issues facing the banking, insurance, and securities and investments industries. International Data Corporation (IDC) is the premier global provider of market intelligence, advisory services, and events for the information technology market. IDC is a subsidiary of IDG, the world's leading technology, media, research, and events company. For more information, please visit www.idc-fi.com, email info@idc-fi.com, or call 508-620-5533. Visit the IDC Financial Insights Community at http://idc-insights-community.com/financial.
Coverage