Current:

40% Consumers of European Banks' Are Interested in Using PFM in the Future, Says New IDC Financial Insights Study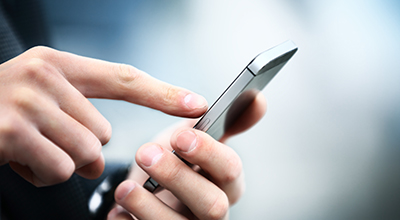 07 Sep 2017
40% Consumers of European Banks' Are Interested in Using PFM in the Future, Says New IDC Financial Insights Study
LONDON, September 7, 2017 — A new study by International Data Corporation (IDC) discusses European consumers' attitudes toward adoption of personal finance management (PFM) solutions. The study, The Evolution of the Personal Finance Management Market (IDC #EMEA42964717, August 2017), is based on IDC's European Consumer Banking Survey, 2017. It highlights that the concept of a PFM solution has existed for a few years without ever reaching mainstream acceptance. However, it has always had backers in the consumer banking industry who see improved analytics capabilities as an opportunity to provide more value-adding information through PFM portals, view the mobile channel as a new way of reaching customers and building relationships, and think PFM will provide opportunities for cross-selling.
The study finds that even though currently only 4% people are using PFM solution, around 40% are open to using it in the future. More people prefer using PFM through the online channel than through mobile. This is in line with the generally wider adoption of online than mobile banking. PFM cuts across the mobile-centric strategy of several newer PFM players, which must work out how best to deliver PFM-style insights through the mobile form factor.
IDC Financial Insights believes consumers will generally acquiesce to the growth of PFM solutions and as PSD2 account aggregators come on stream. A mass move on the part of banks toward account aggregation will see existing mobile banking portals integrated with PFM concepts — this way, PFM might become part of the fabric of everyday banking.
If banks are interested in moving into the PFM space, striking a balance between being useful to consumers in terms of providing spending and saving analyses plus helpful insights, while being easy to set up, automated, and generally unobtrusive is likely to see a gradual recognition of PFM's value by a growing number of consumers.
They must also weigh the benefits of working with an existing PFM vendor against building out their own PFM-style tools using existing data analytics and through their existing channels.
"Customer experience is set to be a crucial battleground for retail banking in the next few years as PSD2 takes effect. Banks, their technology partners, and new players in the industry all stand to gain from a careful examination of consumers' attitudes when it comes to account aggregation, personal financial management, and related concepts which are set to go mainstream in the next few years," said Lawrence Freeborn, research manager for European banking, IDC Financial Insights.
Further insights from this survey can be found in IDC's European Consumer Banking Survey, 2017: CX From the User Perspective (IDC #EMEA42428717, August 2017).
For additional information about this study or to arrange a one-on-one briefing with an IDC Financial Insights analyst, please contact Kanupriya at +44 20898 77111 or kanupriya@idc.com.
About IDC Financial Insights
IDC Financial Insights assists financial service businesses and IT leaders, as well as the suppliers that serve them, in making more effective technology decisions by providing accurate, timely, and insightful fact-based research and consulting services. Staffed by senior analysts with decades of industry experience, our global research analyzes and advises on business and technology issues facing the banking, insurance, and securities and investments industries. International Data Corporation (IDC) is the premier global provider of market intelligence, advisory services, and events for the information technology market. Founded in 1964, IDC is a wholly owned subsidiary of International Data Group (IDG), the world's leading media, data, and marketing services company that activates and engages the most influential technology buyers. For more information, please visit www.idc-fi.com, email info@idc-fi.com, or call 508-620-5533. Visit the IDC Financial Insights Community at http://idc-insights-community.com/financial.
Coverage