Current:

Growth in All-Flash Arrays and Midrange Systems Helps Ease the External Storage Market Decline in EMEA, Says IDC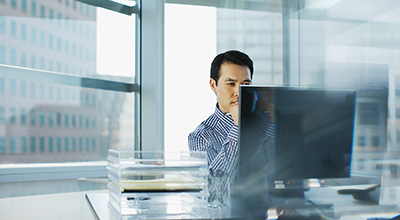 19 Sep 2017
Growth in All-Flash Arrays and Midrange Systems Helps Ease the External Storage Market Decline in EMEA, Says IDC
LONDON, September 19, 2017 — Total EMEA external storage systems value fell by 2.9% in dollars in the second quarter of 2017 but remained fairly flat at -0.1% in euros, according to the International Data Corporation (IDC) EMEA Quarterly Disk Storage Systems Tracker 2Q17.
The all-flash market still recorded high-double-digit growth in value (53.1% in dollars), accounting for about a quarter of the overall market, while hybrid arrays recorded a marginal decline (-3.1%) and HDD-only systems continued to contract (-25.7%).
"As enterprise datacenters embark on their digital transformation, purchase patterns evolve too, shifting toward opex-based consumption models and a preference for more efficient, leaner datacenter infrastructure such as all-flash arrays [AFAs] and hyperconverged systems [HCIs]. This shift keeps putting pressure on industry revenue and margins, rewarding vendors that are quick to adapt to the new market imperatives," said Silvia Cosso, research manager, European Storage and Datacenter Research, IDC.
Western Europe
The Western European external storage market recorded the lowest YoY decline in the EMEA region, at -1.0% in dollars and 1.9% in euros. Capacity, on the other hand, grew by 7.6% to 2,366.2 petabytes.
Unfavorable exchange rates and tough competition are still dragging down the Western European market, but strong growth is still coming from the midrange and AFA segments. In fact, AFA storage solutions again registered strong YoY double-digit growth, albeit amidst an increasingly challenging competitive environment that is shaking up market share rankings in the region.
"As AFA systems have grown to account for a quarter of total Western European shipment value, the segment is heading toward maturity, showing horizontal adoption in terms of enterprise dimension and specialization, as well as workload coverage, also helped by a wider offer in diversified price ranges," said Archana Venkatraman, research manager, IDC Europe.
Central and Eastern Europe, the Middle East, and Africa
The external storage market in Central and Eastern Europe, the Middle East, and Africa (CEMA) declined again in the second quarter of 2017, with value declining 9% to $370.2 million and capacity slipping 4.7% to 748.3 terabytes. With nearly 24% share, AFAs considerably outperformed total market growth and together with hybrid solutions were responsible for 70% of the total market in CEMA.
"AFAs will continue to be the storage segment with the highest growth potential and CEMA is one of the top regions in terms of growth and penetration," said Marina Kostova, research manager, Storage Systems, IDC CEMA. "With NVMe maturity and new SSD technologies, we expect to see external flash storage developing in two directions: nurturing new technologies to boost the performance of HDD/flash hybrid arrays and offering AFA 'hybrid' solutions with different tiers of flash. Both of these will offer better performance and more accessible pricing, increasing the penetration but decreasing the market value."
By region, both Central and Eastern Europe (CEE) and the Middle East and Africa (MEA) performed better than in the previous quarter, paving the way to the long-expected market stabilization. A major boost came from high-end AFA arrays, which posted over 300% YoY growth to take more than 50% of the high-end segment value. Similar to last quarter, CEE market performance was stable, excluding Russia due to the weaker performance of some of the largest incumbents. MEA market value was almost flat year on year as large-scale projects in the pipeline came to fruition.
Top 5 Vendors, EMEA External Disk Storage Systems Value ($M)

Vendor

2Q16

2Q16 Market Shares

2Q17

2Q17 Market Shares

2Q17 YoY Growth

Dell Inc. *

$514.28

32.71%

$409.58

26.85%

-20.36%

Hewlett Packard Enterprise **

$267.22

17.00%

$248.61

16.29%

-6.97%

NetApp

$212.83

13.54%

$246.69

16.17%

15.91%

IBM

$162.67

10.35%

$163.31

10.70%

0.39%

Hitachi

$110.41

7.02%

$116.31

7.62%

5.35%

Others

$304.89

19.39%

$341.22

22.36%

11.92%

Grand total

$1,572.30

100.00%

$1,525.71

100.00%

-2.96%
Notes: Dell Inc. represents the combined revenues for Dell and EMC. Hewlett Packard Enterprise includes the acquisition of Nimble, completed in April 2017.
IDC's Worldwide Quarterly Disk Storage Systems Tracker greatly enhances clients' ability to quickly and effectively respond to today's dynamic storage market. Understanding which global markets and segments are growing and knowing the quarterly adoption curve for new products have become business-critical needs for disk storage vendors, supply chain partners, and the Wall Street financial community.
Coverage
Companies Covered
IBM, NetApp, Inc., Hewlett Packard Enterprise, Dell Inc., Hitachi, Ltd.
Regions Covered
Central and Eastern Europe, Middle East and Africa, Western Europe
Topics Covered
Disk storage, Serial ATA drive, Storage systems