Current:

Positive Signs for New Portable Form Factors and SMBs in a Challenging PCD Market, Says IDC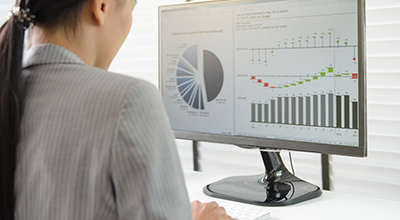 27 Sep 2017
Positive Signs for New Portable Form Factors and SMBs in a Challenging PCD Market, Says IDC
LONDON, September 27, 2017 — According to the latest figures published by International Data Corporation (IDC), the Western European Personal Computing Device (PCD) market, including traditional PCs (a combination of desktops, notebooks, and workstations) and tablets (slates and detachables), will total 79.2 million shipments in 2017, a 2.6% YoY decline. However, some products, such as convertibles, ultraslims, and detachables, will continue to expand until at least 2021, representing 43.3% of the total PCD market by then compared with 21.9% at the end of 2016. This is in line with the fact that users, from both consumer and commercial segments, are increasingly going for these thinner and lighter devices rather than traditional solutions. The traditional PC market will still decline over the next five years, whereas the tablet market will show some resilience and will stabilize during the coming years.
The Internationale Funkausstellung Berlin (IFA) saw a stack of new products being launched, particularly ultraslims and convertibles that are increasingly thinner and more powerful. "This is clearly targeting current user demands, although these dynamics won't be enough to generate growth in the region as price increases and a lack of innovation are still major inhibitors in a saturated PC market," said Laura Llames, research analyst, IDC Western European Personal Computing Devices.
Overall, the commercial PCD segment will perform well, with just a slight decrease by the end of this year and returning to positive by 2018 (1.2% YoY), mainly driven by SMBs; in 2020, growth will be 6.4% YoY. On the other hand, the consumer segment is still expected to decline further until 2021, although not significantly. One main driver in the consumer market is the longer lifespan of devices, but this doesn't mean that new form factors won't be adopted — convertibles, for example, are expected to grow by 37.6% YoY in 2017 and remain positive until 2021 (with 9.3% YoY growth).
Traditional desktops and notebooks will still contract in the next few years and even the increasing push in gaming won't offset their decline. These categories will continue to erode over the coming years as no other major shift in the market is expected that would drive demand for them. The categories will contract by a respective 6.5% and 15.4% between 2016 and 2021.
Detachables are expected to ramp up, especially in the commercial space, as large and very large businesses are showing signs of growth. Similarly, with the completion of the transition toward Windows 10 well advanced by 2018 and the end of Windows 7 support by 2020, these devices will gain further momentum. On the other hand, slate tablets are still struggling for growth and will continue to decrease until at least 2021 with a drop of 4.7% YoY by then.
Though units are down, it's not all bad news for the industry. With a change in the product mix and following price increases earlier this year, the traditional PC market value is expected to be up by 3.9% YoY at the end of 2017. Even though the market has declined, it is still proving to be fairly resilient, and this is expected to be aided by an easing of the impact of component shortages in the coming quarters.
Some key markets such as the U.K. have low business confidence indicators, but others such as Spain and Portugal are showing improving signs of recovery, and this is contributing to the stability in the market.
Western Europe PC + Tablet Forecast by Product
2017Q2 (Forecast 2017–2021) (Shipments in thousands)
Product

2016 Shipments

2016
Share

2021 Shipments*

2021
Share*

2016–2021 CAGR*

Slate tablet

27,709

34.5%

21,904

29.4%

-4.6%

Ultraslim NB

9,006

11.2%

15,455

20.8%

11.4%

Detachable tablet

6,963

8.7%

13,052

17.5%

13.4%

Traditional DT

12,692

15.8%

9,058

12.2%

-6.5%

Traditional NB

20,207

25.2%

8,718

11.7%

-15.4%

Convertible NB

1,817

2.3%

4,220

5.7%

18.4%

All in one DT

1,938

2.4%

2,022

2.7%

0.9%

Total

80,331

100.0%

74,430

100.0%

-1.5%
Source: IDC Western Europe Quarterly Personal Computing Device Tracker, September 26, 2017
*Forecast data
Note: Tablets are portable, battery-powered computing devices inclusive of both slate and detachable form factors. Tablets may use LCD or OLED displays (epaper-based ereaders are not included here). Tablets are both slate and detachable keyboard form factor devices with color displays equal to or larger than 7.0in and smaller than 16.0in.
IDC's Quarterly PCD Tracker provides unmatched market coverage and forecasts for the entire device space, covering PCs and tablets, in more than 80 countries — providing fast, essential, and comprehensive market information across the entire personal computing device market.
For more information on IDC's EMEA Quarterly Personal Computing Device Tracker or other IDC research services, please contact Vice President Karine Paoli on +44 (0) 20 8987 7218 or at kpaoli@idc.com. Alternatively, contact your local IDC office or visit www.idc.com.
Coverage