Current:

2Q17 EMEA Server Spending Increased by 3.0% YoY, According to IDC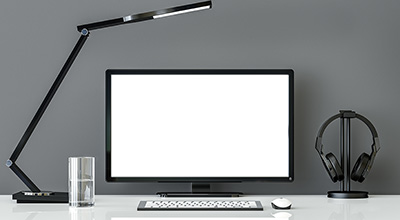 19 Oct 2017
2Q17 EMEA Server Spending Increased by 3.0% YoY, According to IDC
FRANKFURT, October 19, 2017 — International Data Corporation's (IDC) EMEA Server Tracker shows that in the second quarter of 2017 the EMEA server market reported a year-on-year (YoY) increase in vendor revenues of 3.0% to $3.2 billion and a YoY increase of 1.2% in units shipped to 538,000. Looking at the EMEA market in euros, reported revenues in 2Q17 increased by 5.9% YoY. The top 5 vendors in EMEA and their revenues for the quarter are displayed in the table below.
Top 5 EMEA Vendor Revenues ($M)
| | | | | | |
| --- | --- | --- | --- | --- | --- |
| Vendor | 2Q16 Server Revenue | 2Q16 Market Share | 2Q17 Server Revenue | 2Q17 Market Share | 2Q16/2Q17 Revenue Growth |
| HPE | 1,058.4 | 34.0% | 1,031.5 | 32.1% | -2.5% |
| Dell EMC | 535.6* | 17.2%* | 599.9 | 18.7% | 12.0% |
| ODM Direct | 233.2 | 7.5% | 405.8 | 12.6% | 74.0% |
| Lenovo | 209.0 | 6.7% | 226.8 | 7.1% | 8.5% |
| Cisco | 193.7 | 6.2% | 196.4 | 6.1% | 1.4% |
| Others | 886.1 | 28.4% | 748.3 | 23.3% | -18.0% |
| Total | 3,115.9 | 100.0% | 3,208.5 | 100.0% | 3.0% |
Source: IDC Quarterly Server Tracker, 2Q17, *Dell prior to EMC merger
When viewing the EMEA market by product, the biggest decline was seen in large system revenues, which declined 23.6% YoY to $245.0 million. The best performing servers were custom multinode, which saw 118.3% YoY revenue growth, along with custom rack optimized at 66.8% revenue growth.
"IDC predicts that reinvestment by tier 1 service providers will begin to push the larger Western European server market," said Eckhardt Fischer, senior research analyst, European Infrastructure, IDC.
Regional Highlights
HPE remained at the top of the Western European server market with 32.1% share, but post-merger Dell EMC closed the gap with an increase to 19.2% of revenues in the market. "HPE's year-over-year decline masks a strong performance over last quarter, when revenues grew by 11.1%. ODMs remained a standout performer at 76.8% growth, nearly doubling their market share to 15.2% in Western Europe," said Michael Ceroici, research analyst, European Infrastructure, IDC.
At a country level, the U.K. and Ireland performed strongly with 12.0% and 68.9% revenue growth respectively. As the largest server market in the region, Germany contributed to a positive European quarter with a 10.7% increase to $100.4 million. France underperformed its neighbors with a 16.0% decline in revenue, largely due to weakness in high-performance computing (HPC) deals from vendors such as Groupe Bull and Cray.
"Central and Eastern Europe, the Middle East, and Africa [CEMA] server revenue recorded its first year-over-year growth in the last two years, increasing by 4.1% to $640.9 million in 2Q17. x86 servers drove the growth, benefiting from product refresh related to Intel's new Skylake processors," said Jiri Helebrand, research manager, IDC CEMA. "The Central and Eastern Europe [CEE] subregion grew by 13.5% year over year with revenue of $309.4 million supported by demand from the public space as well as large purchases of ODM servers in Russia."
Helebrand said Hungary, Kazakhstan, and Russia were among the strongest performing countries with Hungary benefiting from demand from the government sector. The Middle East and Africa (MEA) subregion continued on its downward path, declining by 3.3% year over year to $331.5 million as economic activity in the region remains subdued. However, stabilization of commodity prices is helping to drive demand in the African region, which recorded the largest growth in EMEA in 2Q17, with South Africa posting double-digit growth.
Taxonomy Changes
Modular server category: Server form factors have been amended to include the new "modular" category that encompasses today's blade servers and density-optimized servers (which are being renamed multinode servers). As the differentiation between these two types of servers continues to become blurred, IDC is moving forward with the "modular server" category as it better reflects the directions in which vendors and the entire market are moving when it comes to server design.
Multinode (density-optimized) servers: Modular platforms that do not meet IDC's definition of a blade are classified as multinode. This was formerly called density optimized in IDC's server research and server-related tracker products.
Coverage