Current:

Analytics per l'Internet of Things, un mercato pronto a esplodere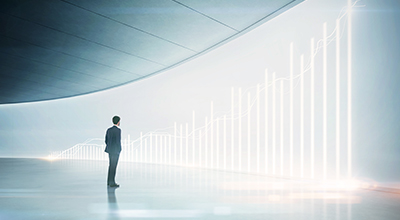 02 Nov 2017
Analytics per l'Internet of Things, un mercato pronto a esplodere
MILANO, 2 novembre 2017 – L'effetto combinato di paradigmi come l'Internet of Things e la Digital Transformation sta portando un rinnovamento sostanziale tanto nel comparto dei servizi quanto in quello produttivo. Da un lato, la propagazione di sensori e dispositivi intelligenti, in modo sempre più capillare e in alcuni casi oltre i confini più esterni delle reti; dall'altro, la digitalizzazione sempre più radicale dei processi aziendali.
L'insieme di tali fenomeni pone una sfida fondamentale ai decision maker: come impiegare in modo sistematico e in tempo reale i dati aziendali per indirizzare le decisioni sia a livello strategico che operativo? L'obiettivo è quello di concretizzare un nuovo modello di automazione organica, distribuita e connessa, che venga abilitato dalla sinergia tra piattaforme di edge computing, networking, security e data center, e piattaforme di advanced analytics.
Tutto questo sta alimentando un nuovissimo mercato che IDC annuncia in enorme espansione, quello dei tool software di Big Data and Analytics (BDA) per l'IoT, che abbraccia casi d'uso basati tanto su sistemi analitici centralizzati quanto su soluzioni dispiegate perimetralmente. Secondo IDC, questo mercato esploderà letteralmente passando da un valore a livello mondiale di 420 milioni di dollari nel 2016 a oltre 1,8 miliardi nel 2021, con un tasso di crescita annuale composto (CAGR) superiore al 34%.
Si tratta di una previsione che IDC già tra sei mesi potrebbe rivedere al rialzo, soprattutto perché sta accelerando la richiesta di soluzioni BDA in grado di gestire l'elaborazione dei dati là dove questi vengono creati e hanno un valore di contesto, riducendo al minimo il tempo di latenza "decisionale" e trasferendo al data center l'informazione necessaria. Inoltre, sottolinea IDC, sta diventando essenziale l'impiego di algoritmi di data analysis sempre più sofisticati come le learning networks, per analizzare in real-time il flusso di dati prodotti dalla moltitudine di sensori e dispositivi che tracciano i processi produttivi.
Proprio di "edge analytics" e di infrastrutture per realizzare modelli IoT a partire dai dati e dai sistemi aziendali si parlerà nel corso di un nuovo evento organizzato da Cisco e SAS in collaborazione con IDC che si terrà a Milano il 28 novembre con il titolo "Remixed IoT: la combinazione vincente tra ICT Architectures e Analytics Technologies".
Durante l'evento, gli analisti di IDC e gli esperti di Cisco e SAS illustreranno come la capacità di interpretare i dati per prendere decisioni dipenda dalla realizzazione di piattaforme IoT flessibili e facili da usare per una gamma sempre più ampia di ruoli aziendali, e da infrastrutture pensate per gestire i dati che vengono analizzati perimetralmente e poi raccolti a livello enterprise.
Per maggiori informazioni sull'evento: Remixed IoT
Hashtag dell'evento: #RemixedIoT
Coverage