Current:

Tablet Market Value Remains Fairly Flat in Euros but Grew at 5.2% in Dollars as Shipments Slow Down in Western Europe in 2017Q3, Says IDC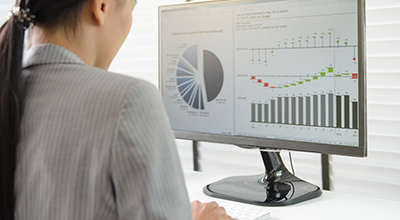 14 Nov 2017
Tablet Market Value Remains Fairly Flat in Euros but Grew at 5.2% in Dollars as Shipments Slow Down in Western Europe in 2017Q3, Says IDC
LONDON, November 14, 2017 — According to the latest figures published by International Data Corporation (IDC), the tablet market in Western Europe decreased 5.0% YoY this quarter. In total, 7.8 million devices were shipped in the region, which shows a slight weakening of the overall market. Nevertheless, the value of the sales in euros was better and the market remained fairly flat, with a slight decline of 0.1%.
The commercial segment remained positive at 3.4%, with slate tablets growing for the first time this year (4.0%) driven mainly by Android-based devices. On the other hand, the consumer segment continued to erode by 7.1%. Although holiday season promotions helped to increase volume quarter on quarter, it wasn't enough to make the segment grow. Detachables are slowing down, with a decrease of 8.5% YoY, particularly in the consumer segment, where it declined 14.3%. The rapid adoption of convertibles is one of the main reasons for contractions. However, the commercial segment was up at 2.2%, and in France and Germany there was significant growth of 12.9% and 17.5%, respectively, driven mostly by large and very large businesses. The trend for the slate' market is the same as the trend for detachables, but it performed better in comparison, with a contraction of 5.6% in the consumer segment and an increase in the commercial side.
"Despite a negative quarter for tablets, the market is consolidating and the top 5 companies account for almost 70% of the total market in units, compared with less than 60% in the same quarter a year ago," said Laura Llames, research analyst, IDC Western European Personal Computing Devices. "The aggressive competition in the market is having a negative impact on local companies, as most of the major OEMs are offering a product mix that includes not only premium devices but also more affordable devices."
The increasingly long-life cycles are making tablet renewal a lower priority for end users. Therefore, Android-based tablets decreased slightly further than in the previous quarter (-4.0%). However, the decline was softened due to the good performance of the main vendors (e.g., Samsung). iOS-based devices dropped this quarter (-2.0%) despite the new models and the attractively priced iPad. However, private enterprises in the main countries such as Germany and France boosted shipments, increasing 52.8% and 20.0% respectively. Windows-based devices declined for the third consecutive quarter due to the adoption of convertibles in terms of commercial mobility.
Company Analysis
Samsung ranked first with 23.2% market share and growth of 7.6% thanks to the wide range of products on offer. The Galaxy Tab A was still the most popular device and helped to increase volume.
Apple ranked second, recording a market share of 22.6% but decreasing 2.0% YoY. The iPad introduction last quarter facilitated long-awaited renewals, representing more than 60% of its total market share.
Lenovo gained 0.5% market share YoY to reach 9.4%, with solid growth of 17.8% YoY. This was driven mainly by the strong performance of the Android-based slate tablets, especially in the SMB segment and in large businesses.
Amazon.com was in fourth place, due to its portfolio of low-cost slate tablets and an explosion of shipments on Prime Day. It posted significant growth of 69.0% YoY with a market share of 8.8%.
Huawei continued to grow, with market share of 4.4% and 40.7% growth YoY, by focusing on its mobile broadband enabled devices.
Top 5 Companies: Western Europe
2017Q3 (Finals) (000 Units)
| | | | | | |
| --- | --- | --- | --- | --- | --- |
| Company | 2016Q3 Shipments | 2016Q3 Share | 2017Q3 Shipments | 2017Q3 Share | YoY Growth |
| Samsung | 1,676 | 20.5% | 1,803 | 23.2% | 7.6% |
| Apple | 1,792 | 21.9% | 1,755 | 22.6% | -2.0% |
| Lenovo | 620 | 7.6% | 730 | 9.4% | 17.8% |
| Amazon.com | 403 | 4.9% | 680 | 8.8% | 69.0% |
| Huawei | 242 | 3.0% | 340 | 4.4% | 40.7% |
| Others | 3,440 | 42.1% | 2,456 | 31.6% | -28.6% |
| Total | 8,172 | 100.0% | 7,765 | 100.0% | -5.0% |
Source: IDC Western Europe Personal Computing Device Quarterly Tracker (Tablet), 2017Q3
Note: Tablets are portable, battery-powered computing devices inclusive of both slate and detachable form factors. Tablets may use LCD or OLED displays (epaper-based ereaders are not included here). Tablets are both slate and detachable keyboard form factor devices with color displays equal to or larger than 7.0in. and smaller than 16.0in.
IDC's Quarterly PCD Tracker provides unmatched market coverage and forecasts for the entire device space, covering PCs and tablets, in more than 80 countries — providing fast, essential, and comprehensive market information across the entire personal computing device market.
For more information on IDC's EMEA Quarterly Personal Computing Device Tracker or other IDC research services, please contact Vice President Karine Paoli on +44 (0) 20 8987 7218 or at kpaoli@idc.com. Alternatively, contact your local IDC office or visit www.idc.com.
Coverage