Current:

Western European HCP Market, 3Q17:Few Growth Areas in Western Europe, but in Line With Expectations, Says IDC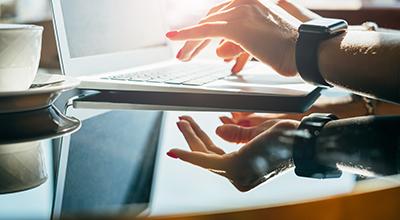 21 Nov 2017
Western European HCP Market, 3Q17:Few Growth Areas in Western Europe, but in Line With Expectations, Says IDC
LONDON, November 21, 2017 — According to research by International Data Corporation (IDC), the Western European printer and multifunction (MFP) market decreased by 3.2% in unit terms in 3Q17 compared with the same period a year ago. There were negative sales performances in both inkjet and laser markets for units, and value for the laser market was down too. The overall market has been in continuous decline since 2Q15, except for a hopeful last quarter — and in 3Q17 the quarter declined by 173,000 units to give a market of almost 5.1 million devices. This disappointing quarter is due to the decline in laser printing but is relatively in line with forecasts. Revenues fell by 11.4%. Inkjet revenues, however, increased 9.6% due to strong A3 sales, while laser revenues fell by 15.2%.
Laser market shipments decreased by 7.9% in 3Q17, and values decreased as well, indicating that prices are getting lower: a sharp contrast from the positive trend observed last year. ASPs for the laser market decreased by 15.2% in 3Q17.
Business inkjet shipments enjoyed slight growth after a persistent negative trend in the past five quarters, with shipments decreasing by 0.5% in 3Q17. MFP products grew by 1.9% in volume but grew by 27% in value. Despite this, business inkjet MFPs accounted for 90.3% of business inkjet shipments in 3Q17, a 1.3% increase from last year.
Overall, MFP products accounted for 85.1% of all shipments in Western Europe in 3Q17, compared with 83.3% in 3Q16. Laser and inkjet MFPs decreased by 1.2%, while laser and inkjet printers showed an even stronger decline (13.6%), with shipments generally in line with IDC forecasts.
There was a significant decline in the business market in 3Q17; comprising laser and business inkjet devices, the market decreased by 5.6%, with value declining by 12.7%. The highest value growth was in 31–44ppm color devices and 45–69ppm mono devices, showing that high-end devices are preferred by businesses.
"Despite a poor quarter for the Western European market, we see that high-speed laser devices have grown moderately," said Delphine Carnet, senior research analyst in IDC's Western European Imaging, Hardware Devices, and Document Solutions group. "It is in fact difficult to look at growth areas nowadays in the market as both the inkjet and laser segments are decreasing in Western Europe. Business inkjet and high-speed laser devices show a slight growth in the current bleak economic context."
Main highlights:
• The overall Western European hardcopy market fell by 3.2% year on year in 3Q17, with laser increasing faster than inkjet.
• Very few segments saw any growth this quarter, with A3 monochrome inkjet MFPs and A3 color laser MFPs both showing a slight growth in Western Europe.
• Business inkjets grew by 0.5%, with printers decreasing by 11.1%; MFPs increased by 1.9%.
Country Highlights
Germany
The German market followed the overall Western European negative trend with a 3.4% decline. The business inkjet market performed well above the Western European average, with an increase of 5.1% compared with the regional average of 0.5%.
The inkjet market grew by 0.4% while the laser market in Germany decreased by 9.3%. This was due to the sharp decrease in volume in monochrome laser devices, which fell by 14.6% in 3Q17.
Multifunction devices increased by 2.2%, while printers fell by 21.2%. MFPs now represent 80.4% of all devices shipped in Germany this quarter, a growth from the 76% observed a year ago.
France
The French market performed a little above the Western European average, showing overall growth of 0.7% in 3Q17 over the same period last year. Inkjet increased by 3.8%, but laser declined by 10.1%.
The inkjet consumer market increased by 4% and business inkjet grew by 1.4%, compared with the regional average that showed 0.5% growth in this segment. Inkjet MFPs grew by 4.1%, while laser MFPs decreased by 6.5%.
The U.K.
The U.K. recorded a flat performance this quarter after many quarters of negative results, with no growth — below the regional average. This is due to a 10.6% decrease in the laser market, while the inkjet market enjoyed encouraging results with a 2.9% increase.
Business inkjet performed in line with the Western European average, with only a 0.4% decrease. The laser market overall declined, showing a 10.6% decrease in shipments and a 19.9% decline in value. The inkjet market grew, especially the A4 segment which increased by 3.8% this quarter, but both A3 and A4 formats within the laser market showed negative performances.
Notes:
Source: IDC Worldwide Quarterly Hardcopy Peripherals Tracker, November 2017.
All growth rates quoted are year on year (3Q17 versus 3Q16).
IDC tracks A2–A4 devices in the Quarterly Hardcopy Peripherals Tracker.
Hardcopy peripherals include single-function printers, printer-based multifunctional systems (MFPs), and single-function digital copiers (SFDCs). Data is reported for calendar periods.
For more information about IDC's Worldwide Quarterly Hardcopy Peripherals Tracker in EMEA, please contact Phil Sargeant (psargeant@idc.com).
Coverage