Current:

IDC Appoints Industry Veteran Chris Pennell as Research Director for IDC Government Insights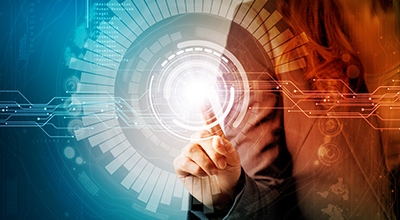 28 Nov 2017
IDC Appoints Industry Veteran Chris Pennell as Research Director for IDC Government Insights
LONDON, November 28, 2017 — IDC today announced the appointment of Chris Pennell as research director for IDC Government Insights in Europe. Pennell has spent the past 11 years researching government's use of technology to achieve policy objectives and manage outcomes for citizens. At IDC Government Insights, he will be responsible for working with vendors and end-user clients to understand how technologies are disrupting and transforming the delivery of public services by government agencies and education institutions.
His main areas of expertise include the digital transformation of front- and back-office services through emerging technologies as well as the increasing use of smart city solutions to improve outcomes for citizens. Before joining the IDC Government Insights team, Pennell spent four years as the practice leader for the public sector at Ovum, where he was responsible for growing the government, healthcare, and education stream, as well as driving the agenda on the use of AI, cloud, mobile, and analytical tools that support the development of "digital" government services.
"We are extremely pleased to have Chris at IDC," said Roberta Bigliani, vice president, IDC. "His deep expertise and wide industry knowledge will significantly help IDC maintain its position as the premier provider of research, advisory, and events for vendors and end users in the public sector industries."
Pennell will also lead IDC's research on European Government Digital Transformation Strategies. This service informs and supports national and regional and city government executives about digital transformation in the context of policy and organizational changes. The service delivers insights about IT suppliers to governments designing their strategy, setting up efficient and transparent governance, and selecting products and services.
For more information about IDC Government Insights or to arrange an interview with Pennell, please contact Kanupriya at +44 (0)20 8987 7111 or kanupriya@idc.com.
About IDC Government Insights
IDC Government Insights assists government policy, program, and IT leaders, as well as the suppliers that serve them, in making more effective technology decisions by providing accurate, timely, and insightful fact-based research and consulting services. Staffed by senior analysts with decades of government and IT industry experience, our global research analyzes and advises on business and technology issues facing federal/central and local/provincial governments. International Data Corporation (IDC) is the premier global provider of market intelligence, advisory services, and events for the information technology market. IDC is a subsidiary of IDG, the world's leading media, data, and marketing services company that activates and engages the most influential technology buyers. For more information, please visit www.idc-gi.com, email info@idc-gi.com, or call 703-485-8300. Visit the IDC Government Insights Community at http://idc-community.com/government.
Coverage
Regions Covered
Topics Covered
Vertical Markets