Current:

In a declining Personal Computing market in 2018, SMB and education will post growth in the Nordics, says IDC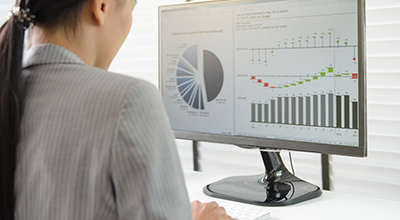 19 Dec 2017
In a declining Personal Computing market in 2018, SMB and education will post growth in the Nordics, says IDC
LONDON, December 19, 2017 – According to the latest figures published by International Data Corporation (IDC), the Nordic (Denmark, Finland, Norway and Sweden) Personal Computing Device (PCD) Market, including traditional PCs (a combination of desktop, notebook, and workstation) and tablets (slate and detachable) is expected to total 7.4 million shipments in 2018, a -4.2% YoY decline. Overall, the Nordics PC and tablet market will have a challenging year as traditional notebooks, desktops and slate tablets will continue their decline. However, SMBs are projected to drive the market in 2018 in the Nordic countries as IDC projects a larger renewal wave for this segment that will contribute to it outperforming the rest of the market, together with education as a secondary driver in Denmark, Norway, and Sweden.
The key products for growth in SMB and education will be ultraslim, detachables and convertibles which are expected to continue their growth and expand their market share, representing 42.8% of the total PCD market in the Nordics in 2018, compared with an expected 38.8% in 2017.
SMBs in the Nordics last saw a renewal wave in 2014, and are now expected to see another wave in 2018 as lot of PCs will reach 4 years old, a normal lifespan for PC devices in SMBs. The early implementation of modern technology, acceleration of mobility adoption, rising trend for thin and light form factors, and transition towards Windows 10 are all contributing to a healthy growing market for these key products in the Nordics.
Education will continue its growth, supported by the strong performance from Chromebook. Chromebook managed to strengthen its position with a strong forecast 26.3% YoY growth in 2017, and is anticipated to withhold high performance in 2018, which will increase its market share with an expected 28.0% YoY growth. Chromebook growth is mainly driven by education, with an expected leading market share in this segment of 58.7% for 2018 in the Nordics.
"The fast adoption and continued growing demand for Chromebook since 2016 has been driven by the embracing of modern technology as an instrument to support and improve the educational system in the Nordic countries." said Dennis Pedersen, research analyst, IDC Western European Personal Computing Devices. "Mobility, cloud-based storage, and security are a great combination for the education system, but the most important feature for education has been the web-based management console, which makes it easy for schools to control and customize content on devices and is the main reason why we will continue to see Chromebook doing well in education."
Total volume in the Nordics will decline in the short term, but there are still good prospects for the industry. Changes in the product mix, the increasing demand for more premium thin and light products, and SMB and education segments will be key areas for growth in the Nordics for 2018 in a challenging context.
Source: IDC Western Europe Quarterly Personal Computing Device Tracker – PC & Tablet Forecast, 2017Q3
Note: Tablets are portable, battery-powered computing devices inclusive of both slate and detachable form factors. Tablets may use LCD or OLED displays (epaper-based ereaders are not included here). Tablets are both slate and detachable keyboard form factor devices with color displays equal to or larger than 7.0in and smaller than 16.0in.
IDC's Quarterly PCD Tracker provides unmatched market coverage and forecasts for the entire device space, covering PCs and tablets, in more than 80 countries — providing fast, essential, and comprehensive market information across the entire personal computing device market.
For more information on IDC's EMEA Quarterly Personal Computing Device Tracker or other IDC research services, please contact Vice President Karine Paoli on +44 (0) 20 8987 7218 or at kpaoli@idc.com. Alternatively, contact your local IDC office or visit www.idc.com.
Coverage