Current:

New IDC Spending Guide Forecasts Western European Blockchain Spending to Grow to $1.8 Billion by 2021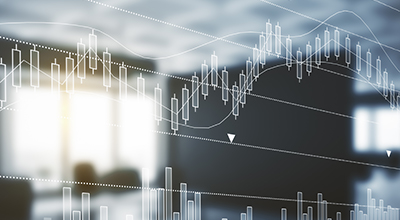 31 Jan 2018
New IDC Spending Guide Forecasts Western European Blockchain Spending to Grow to $1.8 Billion by 2021
MILAN, January 31, 2018 — According to the inaugural Worldwide Semiannual Blockchain Spending Guide from International Data Corporation (IDC), Western Europe will be the second largest region at a worldwide level, starting from around $200 million in 2017, including all the experimentation projects.
The initial investment in proof-of-concept cases will nearly triple the spending in 2018, to reach $1.8 billion in 2021. There is interest in blockchain across industries, with the compound annual growth rate (CAGR) expected to be 66.6% for 2016–2021.
"During 2017 many companies across a wide range of industries started to understand the feasibility, sustainability, and potential deployment of blockchain," said Carla La Croce, research analyst, Customer Insights and Analysis, IDC. "2018 will be the year of blockchain."
Blockchain spending will be driven by the financial sector (46.7% of 2018 spending), led by the banking industry, which will account for around $260 million of the total. The second largest spender will be the distribution and services sector (nearly $120 million in 2018), with the retail and professional services industries as the largest, while the manufacturing and resources sector ($112 million in 2018) will be driven by the discrete and process manufacturing industries. IDC expects the highest growth to be in telecommunications (79.1% CAGR), professional services (77.2% CAGR), and healthcare (76.7% CAGR).
When considering use cases, within the financial sector there are numerous emerging areas, including cross-border payments and settlements, custody and asset tracking, identity management, regulatory compliance, and trade finance and post-trade/transaction settlements and transaction agreements. In the distribution and services sector and the manufacturing and resources sectors, blockchain lends itself to use cases such as asset/goods management, lot lineage/provenance, and cross-border payments and settlements. Overall, cross-border payments and settlements will see the largest spending in 2018 (nearly $70 million), followed by regulatory compliance ($66 million) and asset/goods management ($61 million). These three use cases will remain the largest in terms of overall spending across the forecast period.
From a technology perspective, hardware will take a very small share of spending, with the major investments in services, which in 2018 will account for around 68% of Western European blockchain spending; the two main components, IT services and business services, will be well balanced across the forecast. Software will account for less than a quarter of spending, with the blockchain platform the main driver, and one of the fastest growing categories overall, along with security software.
"Blockchain is a great opportunity for many companies to transform inefficient processes into efficient and secure ones. In particular, blockchain is seen as a broad DX enabler that can empower new business outcomes. Opportunities are huge, and investments are needed in terms of looking for new use cases, keeping a strategic interaction between vendors and end users, and recruiting blockchain talent," said La Croce.
The Worldwide Semiannual Blockchain Spending Guide quantifies the emerging blockchain market by providing spending data for 10 technologies across 19 industries and 14 use cases in 9 geographic regions. IDC defines blockchain as a digital, distributed ledger of transactions or records. The ledger, which stores the information or data, exists across multiple participants in a peer-to-peer network. There is no single, central repository that stores the ledger. Distributed ledgers technology (DLT) allows new transactions to be added to an existing chain of transactions using a secure, digital or cryptographic signature. Spending associated with various cryptocurrencies that utilize blockchain and DLT, such as Bitcoin, is not included in the spending guide. Unlike other research in the industry, the comprehensive spending guide was designed to help IT decision makers to clearly understand the industry-specific scope and direction of blockchain spending today and over the next five years.
About IDC Spending Guides
IDC's Spending Guides provide a granular view of key technology markets from a regional, vertical industry, use case, buyer, and technology perspective. The spending guides are delivered via pivot table format or custom query tool, allowing the user to easily extract meaningful information about each market by viewing data trends and relationships.
About IDC
International Data Corporation (IDC) is the premier global provider of market intelligence, advisory services, and events for the information technology, telecommunications, and consumer technology markets. With more than 1,100 analysts worldwide, IDC offers global, regional, and local expertise on technology and industry opportunities and trends in over 110 countries. IDC's analysis and insight helps IT professionals, business executives, and the investment community to make fact-based technology decisions and to achieve their key business objectives. Founded in 1964, IDC is a wholly-owned subsidiary of International Data Group (IDG), the world's leading media, data and marketing services company that activates and engages the most influential technology buyers. To learn more about IDC, please visit www.idc.com. Follow IDC on Twitter at @IDC and LinkedIn.
For more information, please contact
Mathew Heath
EMEA Marketing Director
mheath@idc.com
+44 (0) 20 8987 7107
Coverage