Current:

Annual IT Spending by Western European Healthcare Providers to Reach $14.1 Billion in 2021, says IDC Health Insights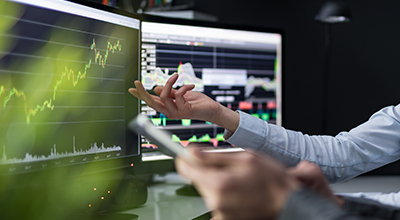 15 Feb 2018
Annual IT Spending by Western European Healthcare Providers to Reach $14.1 Billion in 2021, says IDC Health Insights
LONDON, February 16, 2018 — According to an International Data Corporation (IDC) Health Insights IT spending forecast report, IT spending by the Western European healthcare sector is forecast grow from $12.9 billion in 2016 to $14.1 billion in 2021. The CAGR is forecast at 1.9%, with growth slowed down by hardware (-0.9% CAGR), while software (4.9% CAGR) and IT services (1.6% CAGR) will grow at modest rates. Overall, the public healthcare segment continues to grow faster than private healthcare (2.0% vs. 1.6%) despite the high priority of cost-control initiatives in the agendas of European governments. Hospitals represent around 62% of total Western European healthcare IT spending, and that is expected to grow at 1.9% CAGR to 2021.
"Expectations for growth of healthcare providers' IT spending for 2018 are overall positive. For 2018, IDC forecasts Western European healthcare IT spending to grow to $13.5 billion. We expect the nascent interest in value-based healthcare (VBHC) to drive transformation initiatives across Europe," said Silvia Piai, EMEA senior research manager, IDC Health Insights.
The report shows that the top 5 Western European economies are expected to represent 72% of total healthcare IT spending in 2016. The U.K. remains the biggest IT market, with growth rates at around 2.3%, still slightly below the total market growth due to uncertainties over government budget adjustments after the Brexit agreement and the possible impact on limitation of freedom of movement on the NHS workforce. Germany continues to be the fastest-growing market among the top 5 countries, with a 3.5% CAGR in 2016-2021, followed by France. Italy returned to stable growth of around 1.4%, driven by regional initiatives around patient services modernizations and regional electronic health record (EHR) platforms.
The report, Western Europe Healthcare Provider Sector IT Spending Forecast and Trends, 2016-2021 #EMEA43388517), includes an IDC Pivot Table that provides an overview of IT spending trends and forecast for the Western European healthcare provider sector for 2016-2021 (base year 2016). It analyzes key industry trends that affect IT spending. Vendors should use this report to support their budgeting activities. The analysis in this report summarizes major data contained in the pivot table to help readers understand the overall IT spending of the Western European healthcare provider sector and compare it with previous forecasts.
To arrange a one-on-one briefing with an IDC Health Insights analyst, please contact Kanupriya at kanupriya@idc.com.
About IDC Health Insights
IDC Health Insights assists health businesses and IT leaders, as well as the suppliers that serve them, in making more effective technology decisions by providing accurate, timely, and insightful fact-based research and consulting services. Staffed by senior analysts with decades of industry experience, our global research analyzes and advises on business and technology issues facing the payer, provider, and life sciences industries. International Data Corporation (IDC) is the premier global provider of market intelligence, advisory services, and events for the information technology market. IDC is a subsidiary of IDG, the world's leading technology, media, research, and events company. For more information, please visit www.idc-hi.com, email info@idc-hi.com, or call 508-935-4445. Visit the IDC Health Insights Community at http://idc-community.com/health.
Coverage