Current:

Hardware Renewals in the Commercial Space Will Drive the PCD Market in 2018, Says IDC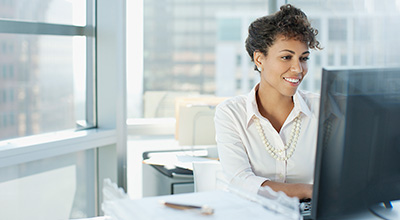 02 Mar 2018
Hardware Renewals in the Commercial Space Will Drive the PCD Market in 2018, Says IDC
LONDON, March 5, 2018 — Shipments of Western European personal computing devices (PCDs), including traditional PCs (a combination of desktops, notebooks, and workstations) and tablets (slates and detachables), will total 76.3 million in 2018, a 3.3% YoY decline (-3.0% in 2019 with 74.0 million shipments). However, strong demand in enterprises will lead to growth in the commercial segment, while consumer expectations remain negative.
From a segment perspective, the commercial PCD segment will grow at 0.8% in 2018, driven by continued momentum from the corporate sector during the first half of the year and then a ramp up of refreshes from medium business toward the end of the year. Upcoming renewals and fulfilment of projects from previous quarters will lead to a strong performance from all-in-ones and smaller form factors, softening the desktop decline. Notebooks are expected to be the major contributors to this positive outcome thanks to the continued acceleration toward mobility and a strong pipeline in the corporate space. Ultraslims are expected to become the preferred form factor in enterprises ahead of traditional notebooks, while convertibles will experience the fastest growth. Underlying these factors, increased security concerns and strengthening of Western European economies will act as additional growth drivers.
"Recent data breaches have emphasized the importance of up-to-date and secure hardware, along with software to fully address a company's security needs," said Liam Hall, research analyst, IDC Western Europe Personal Computing. "This will act as an additional catalyst for earlier hardware renewals within enterprise, whereby companies are likely to opt to upgrade to the newer, thin and light form factors that provide users with the versatility to adapt the device to any of their mobile needs and offer the latest security features."
Besides convertibles and ultraslims, commercial detachables will outpace the market (+19.6% in 2018) but their growth has been revised slightly downward for forecast through to 2020, following a slowdown in adoption of Windows-based devices. A sizeable proportion of detachables is expected to be cannibalized by convertibles. That said, these three form factors will represent a sizeable 43.7% of the total PCD market by the end 2022, in contrast to 25.9% at the end of 2017. Traditional form factors will continue to fall by the wayside except for gaming, where there is still a strong opportunity for traditional products.
On the other side, the consumer segment is still expected to decline through to 2022, albeit at a slower rate. The outlook for 2018 is a relatively weak -6.2% YoY, following a weaker holiday season leading to higher inventory in the region, which is expected to have an adverse impact on shipments in the coming quarters. Despite strengthening of the consumer demands in certain subregions such as southern Europe, saturated markets and longer life cycle of the installed base in some of the bigger economies are expected to weigh heavily on the growth prospects. However, ultramobile form factors, gaming notebooks, and convertibles at premium price points are likely to gain further traction in this shrinking market as consumers are starting to realize the value of high-end configuration for seamless experience.
The outlook for slates will remain gloomy, and they will continue to decrease through to 2022. Education will be the key adopter within the commercial space, supported by the affordability factor, while the importance of flexible solutions will drive some adoption in enterprises. However, the life cycle of the installed base will continue to increase as lack of innovation causes the value proposition for slates to diminish for consumers, meaning product renewals will be less frequent.
Western Europe Traditional PC + Tablet Forecast by Segment
2017Q4 Forecast for 2017 to 2018 (Shipments in Thousands)
| | | | | | | |
| --- | --- | --- | --- | --- | --- | --- |
| Form Factor | 2017 Commercial Shipments* | 2018 Commercial Shipments* | Commercial Growth YoY* | 2017 Consumer Shipments* | 2018 Consumer Shipments* | Consumer Growth YoY* |
| Desktop + DT & datacenter workstation | 10,029 | 9,576 | -4.5% | 4,295 | 3893 | -9.4% |
| Notebook + mobile workstation | 15,325 | 15,426 | 0.7% | 16,747 | 15,199 | -9.2% |
| Detachable tablet | 2,623 | 3,135 | 19.6% | 4,256 | 4,643 | 9.1% |
| Slate tablet | 4,399 | 4,504 | 2.4% | 21,237 | 19,938 | -6.1% |
| Grand total | 32,376 | 32,641 | 0.8% | 46,535 | 43,672 | -6.2% |
Source: IDC Western Europe Quarterly Personal Computing Device Tracker, March 2, 2018. *Forecast data
Note: Tablets are portable, battery-powered computing devices inclusive of both slate and detachable form factors. Tablets may use LCD or OLED displays (epaper-based ereaders are not included here). Tablets are both slate and detachable keyboard form factor devices with color displays equal to or larger than 7.0in and smaller than 16.0in.
IDC's Quarterly PCD Tracker provides unmatched market coverage and forecasts for the entire device space, covering PCs and tablets, in more than 80 countries — providing fast, essential, and comprehensive market information across the entire personal computing device market.
For more information on IDC's EMEA Quarterly Personal Computing Device Tracker or other IDC research services, please contact Vice President Karine Paoli on +44 (0) 20 8987 7218 or at kpaoli@idc.com. Alternatively, contact your local IDC office or visit www.idc.com.
Coverage