Current:

4Q17 EMEA Server Spending Increased by 17.4% YoY, According to IDC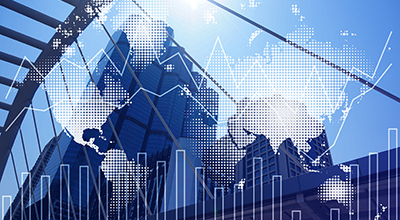 07 Mar 2018
4Q17 EMEA Server Spending Increased by 17.4% YoY, According to IDC
FRANKFURT, March 7, 2018 — International Data Corporation's (IDC) EMEA Server Tracker shows that in the fourth quarter of 2017 the EMEA server market reported a year-on-year (YoY) increase in vendor revenues of 17.4% to $4.2 billion and a YoY increase of 0.1% in units shipped to 596,000. Looking at the EMEA market in euros, reported revenues in 4Q17 increased by 7.5% YoY to €3.6 billion. The top 5 vendors in EMEA and their revenues for the quarter are displayed in the table below.
Top 5 EMEA Vendor Revenues ($M)
| | | | | | |
| --- | --- | --- | --- | --- | --- |
| Vendor | 4Q16 Server Revenue | 4Q16 Market Share | 4Q17 Server Revenue | 4Q17 Market Share | 4Q16/4Q17 Revenue Growth |
| HPE | 1,158.4 | 32.5% | 1,171.6 | 28.0% | 1.1% |
| Dell EMC | 608.1 | 17.1% | 873.1 | 20.9% | 43.6% |
| IBM | 400.06 | 11.2% | 650.7 | 15.6% | 62.6% |
| ODM Direct | 279.4 | 7.8% | 361.9 | 8.7% | 29.6% |
| Lenovo | 243.0 | 6.8% | 309.5 | 7.4% | 27.4% |
| Others | 873.1 | 24.5% | 814.8 | 19.5% | -6.7% |
| Total | 3,562.0 | 100.0% | 4,181.6 | 100.0% | 17.4% |
Source: IDC Quarterly Server Tracker, 4Q17
When viewing the EMEA market by product, the standout contributor to the quarter's growth was custom multinode units, which grew 92.1% YoY in terms of units and 219.3% YoY in terms of revenues. Dell performed strongly in this product segment, with both shipments and average selling prices increasing due to demand for high-specification custom units. Large systems were a second noticeable outperformer, with units growing by 67.5% YoY and revenues by 67.4% YoY. Custom rack-optimized shipments were not far behind, with 44.0% growth YoY.
"This is the result of IBM performing strongly in the quarter, driven heavily by refresh cycles, in both its Power and Z systems," said Eckhardt Fischer, senior research analyst in the European Infrastructure group. "Other larger OEMs saw increases in revenue this quarter as the prices for memory components pushed the European market to increase average selling." In the second half of 2017, average selling prices for two socket standard rack servers for the top 4 vendors grew by 15.8%, as a result of demand for richer component configurations.
"Original design manufacturers [ODMs] grew 29.6% annually in the region, but 0.1% quarterly. This is tied to global hyperscale service providers such as Amazon Web Services [AWS], Google, Microsoft, and Facebook, and their extensive buildout in datacenter capacity in the region," said Kamil Gregor, senior research analyst in the European Infrastructure group. "Several of their new datacenter buildings that opened in 2015 and 2016 have reached peak capacity now, which translated into slower quarter-on-quarter growth. We are expecting ODM growth to further accelerate in 2018 and 2019 with a new wave of datacenter launches, including Apple in Denmark and Ireland, AWS in Sweden, and Google in Belgium."
Regional Highlights
Segmenting at a Western European level, Ireland maintained a strong performance with 53.3% revenue growth. This is largely the result of continued hyperscale datacenter investments made into the country. France had a very good quarter with a 39.0% YoY increase in server revenue, in part a result of continued investments in high-performance computing (HPC) deals. With $787.3 million in revenue, Germany maintained its position as the region's largest market, although with more tepid growth of 15.9% for the quarter.
Central and Eastern Europe, the Middle East, and Africa (CEMA) server revenue recorded a third consecutive quarter of growth and the last quarter of the year increased by 23.2% to $899.99 million. Deferred demand from previous quarters and the fulfilment of several larger projects before yearend were the main contributors. The Central and Eastern Europe (CEE) subregion grew by 26.8% year over year with revenue of $445.73 million, driven by very strong server sales in Russia helped by investments from service providers and government. Czech Republic and Poland also recorded a positive quarter, benefitting from the good economic situation in the region.
The Middle East and Africa (MEA) subregion remained on the upward path as well and recorded year-over-year growth of 19.8% to $454.26 million in 4Q17. Non-x86 servers outperformed due to the IBM Z mainframe refresh, although x86 also saw double-digit growth thanks to a continuing preference toward richer configurations.
"Qatar, Bahrain, and Turkey were among the best performing countries, benefitting from delivery of projects in the government and finance sectors," said Jiri Helebrand, research manager, IDC CEMA.
Taxonomy Changes
Modular server category: Server form factors have been amended to include the new "modular" category that encompasses today's blade servers and density-optimized servers (which are being renamed multinode servers). As the differentiation between these two types of servers continues to become blurred, IDC is moving forward with the "modular server" category as it better reflects the directions in which vendors and the entire market are moving when it comes to server design.
Multinode (density-optimized) servers: Modular platforms that do not meet IDC's definition of a blade are classified as multinode. This was formerly called density optimized in IDC's server research and server-related tracker products.
Coverage