Current:

Flexible Consumption Models Becoming More Attractive Options for European Organisations, Reports IDC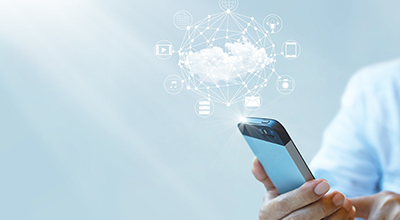 12 Mar 2018
Flexible Consumption Models Becoming More Attractive Options for European Organisations, Reports IDC
FRANKFURT, March 12, 2018 — International Data Corporation's (IDC) recently released EMEA Datacenter Hardware Infrastructure Consumption Models report reviews datacenter spending trends and various vendor consumption models offered to European organisations. As shown in the table below, between 2016Q1 and 2017Q3 Private and Public Cloud increased from 26.9% to 34.3% of total EMEA infrastructure spend. IDC predicts cloud spending will outpace Traditional IT growth as organizations move to place resources on cloud platforms and take advantage of new applications offered through cloud integration.
Increases in cloud spending are tied to a desire to shift IT hardware spending to more agile infrastructure setups. According to IDC's 2017 EMEA Datacenter Survey, European organizations plan to fully or partially replace 72% of server and 66% of storage infrastructure in their next refresh cycle. Business Services (81% servers and 68% storage) and Retail/Wholesale (72% servers and 78% storage) are particularly likely adopters.
In a declining infrastructure hardware market due to cloud-based solutions, organizations are being presented with a number of options to grow their existing infrastructure base. Traditional capex procurement models are becoming less attractive in the face of new, flexible hardware consumption models. More agile consumption models are becoming an integral piece of preparation towards Multicloud readiness for European organizations.
The report takes a close look at the Pay-per-use offerings from many of the major hardware vendors, and delves into a comparison between the contracts, hardware offered, partnerships with service providers and support provisioning.
Drivers for Flexible Consumption Models
IDC has observed several factors driving the shift towards more flexible IT hardware procurement. A large driver is the desire to mitigate costs of purchasing servers, storage and networking hardware. "In increasingly complex workload environments with applications such as AI and Big Data analysis, the processing and storage needs of European organisations is less predictable than ever before", says Michael Ceroici, Research Analyst, IDC European Multicloud Infrastructure. Having the ability to scale up or down, oftentimes to the minute, is essential for many businesses to maximize efficiency and cost reduction.
Types of Flexible Consumption Models
Factors for influencing model decision can depend on existing infrastructure, role of procurement decision maker, IT budgets, and cloud vision – organizations with a clear cloud transition objective will aim for less ties to heavy CapEx investments. Industries with highly fluctuating infrastructure demands will be more interested in flexible models.
IDC sees the most common types consumption models as the following groupings:
Per-per-use with Flexible Capacity Options
Multi-Year Leasing Plans
Ownership of Hardware with Outsourced Operation
IT Equipment Transition Options
CapEx Ownership with Internal Management and Maintenance
IDC's view on the advantages and drawbacks of each model are evaluated in the report, through use cases provided by major hardware vendors. Guidance is also provided to vendors as they seek to find the optimal Pay-per-use models to offer to European organisations. Buyers are provided with guidance on how to best approach a transition to an OpEx-based consumption mode, and what their organisations need to do when considering different vendor options.
Coverage