Current:

IDC Appoints Ornella Urso as Research Analyst for the European Retail Industry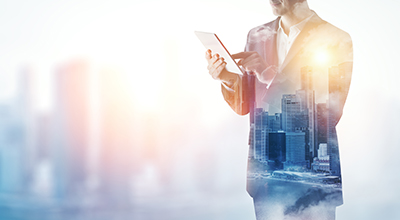 29 Mar 2018
IDC Appoints Ornella Urso as Research Analyst for the European Retail Industry
LONDON, March 29, 2018 — IDC Retail Insights announces the appointment of Ornella Urso as research analyst, Europe. In her role at IDC, Urso will contribute to the Worldwide Customer Experience and Commerce Strategies program and to European Retail Digital Transformation Strategies research. Her research activity will focus on retail customer experience personalization, retail commerce platforms, and European retail digital transformation strategies across segments and countries.
"Our goal at IDC Retail Insights is to support retailers and the technology providers with actionable insights to drive success in everywhere commerce," said Andrea Sangalli, associate research director, IDC. "Ornella has the right blend of skills and energy, combined with her passion for consumer trends and digital technologies, to help our clients achieve their goals. I'm confident she will make a great addition to the team."
Prior to joining IDC, Urso worked at the University of Siena as a research analyst. She has more than five years' experience in various research fields, developing qualitative and quantitative research methods, providing primary research expertise, and delivering clients' workshops. Urso has been involved in European research projects commissioned by European agencies such as EASO (European Asylum Support Office) and developed in collaboration with international teams. She has delivered presentations at international conferences and seminars while contributing to research dissemination.
To arrange a one-on-one briefing with Ornella Urso, please contact Kanupriya at kanupriya@idc.com or call +44 2089877111.
About IDC Retail Insights
IDC Retail Insights assists retail businesses and IT leaders, as well as the suppliers that serve them, in making more effective technology decisions by providing accurate, timely, and insightful fact-based research and consulting services. Staffed by senior analysts with decades of industry experience, our global research analyzes and advises on business and technology issues facing asset-intensive, brand-oriented, technology-oriented, and engineering-oriented retail industries. International Data Corporation (IDC) is the premier global provider of market intelligence, advisory services, and events for the information technology market. IDC is a wholly owned subsidiary of IDG, the world's leading media, data, and marketing services company that activates and engages the most influential technology buyers. For more information, please visit www.idc-ri.com, email info@idc-ri.com, or call 508-988-7900. Visit the IDC Retail Insights Community at http://idc-community.com/retail.
Coverage