Current:

Business-Funded IT Spending Will Reach $222 Billion by 2021 in Western Europe, Representing Half of Total IT Spending, Says IDC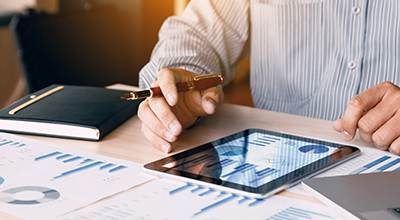 10 Apr 2018
Business-Funded IT Spending Will Reach $222 Billion by 2021 in Western Europe, Representing Half of Total IT Spending, Says IDC
LONDON, April 10, 2018 — IT spending from line-of-business (LOB) will reach $191 billion in Western Europe in 2018, a 5.7% increase over 2017, according to International Data Corporation's (IDC) latest update of the Worldwide Semiannual IT Spending Guide: Line of Business. IDC forecasts that Western European business-funded spending will grow at a 5.5% compound annual growth rate (CAGR) between 2016 and 2021. In comparison, IT-funded technology spending will grow at a slower pace, with a 2.1% five-year CAGR — meaning that business managers will invest more aggressively over the years. While IT departments will remain the biggest funding source in 2018, funding 52% of technology investments, LOBs will catch up by 2021 and will fund 50% of the overall spending in Western Europe ($222 billion).
In 2018, IT departments will continue to fund most of the software, hardware, and IT services, while LOBs will be the primary funding source for business services. Business-funded spending on software will grow fast, driven by stronger investments in cloud software, but IT organizations will remain the top funding source in 2018 in Western Europe. Looking at hardware, IT spending on network equipment, IaaS, and server/storage will continue to be funded more by IT departments. On the other hand, there are hardware solutions that business managers control more, such as mobile phones, PCs, tablets, and peripherals.
"Business managers prefer to choose the IT solutions they need daily, to share content or access information, and the devices they can use in mobility. IT departments do not necessarily understand what LOBs need, consequently shadow IT is a way through which tech-savvy employees adopt solutions independently and fill the gaps that IT managers are not able to address," said Andrea Minonne, research analyst, IDC Customer Insights and Analysis.
IDC expects business-funded IT spending in 2018 to be larger than IT-funded spending in discrete manufacturing, healthcare, security and investments services, and telecommunications. By 2021, banking, insurance, and utilities will also see LOB investments move ahead of IT purchases. The industries with the fastest growth in LOB spending are professional services (6.2% CAGR), retail (6.0%), and process manufacturing (6.0%). LOB IT spending is forecast to grow faster than that of the IT organization in all 16 industries covered in the spending guide.
About IDC's Semiannual IT Spending Guide: Line of Business
The IDC Worldwide Semiannual IT Spending Guide: Line of Business quantifies the purchasing power of the non-IT department technology buyer by detailing enterprise IT spending for 20 technologies and 12 corporate functional areas across 16 enterprise industries in eight regions and 53 countries. This IDC Spending Guide provides a granular view of the market for IT spending from a geographic, industry, functional (LOB), and technology perspective. Unlike other research in the industry, the LOB Spending Guide was designed to help business and IT decision makers to better understand the scope and direction of corporate technology spending over the next five years.
Coverage