Current:

IDC Appoints International Oil and Gas Industry Expert Gaurav Verma to Lead IDC's Oil and Gas Research in Europe, Russia, and Central Asia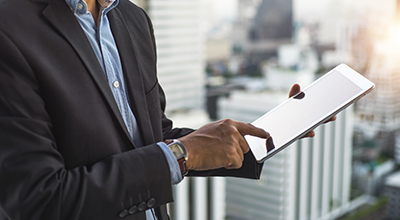 24 May 2018
IDC Appoints International Oil and Gas Industry Expert Gaurav Verma to Lead IDC's Oil and Gas Research in Europe, Russia, and Central Asia
LONDON, May 24, 2018 — IDC Energy Insights has appointed Gaurav Verma as research manager for the oil and gas industry. In his role, Verma advises vendors and end-user clients on how digital technologies can further innovate and transform existing operational methodologies to achieve operational excellence. His main areas of focus are digital transformation, business development, marketing, business advisory, and industry trend analysis for conventional/unconventional hydrocarbons, renewable energy, and the electricity/utility industry. He is based in the IDC Italy office in Milan.
Verma has 10 years' international experience in the oil and gas industry. He started as a mineral exploration geologist but has spent a major part of his career in the petroleum industry's upstream and midstream segments. He has held a number of roles in the oil and energy industry, including geoscientist, project manager, consultant, business development lead, and energy-technology developer. He has worked in subsea oil and gas pipeline installation and maintenance, oil well logs, and marine geophysical and 2D-3D seismic survey projects, as well as carrying out subsurface geological studies and geophysical project management consultancy.
"We are extremely pleased to have Gaurav join IDC and bring his global experience," said Roberta Bigliani, vice president, IDC. "His appointment will boost Energy Insights' ability to advise customers on the specific challenges and opportunities that oil and gas companies are facing in Europe, Russia, and Central Asia."
The Europe and Central Asia Oil and Gas Digital Transformation Strategies research advisory service provides insights into and analysis of the impact of information technology investments and business process initiatives on business performance in the upstream, midstream, trading, and downstream sectors of the oil and gas industry across Europe, Russia, and Central Asia. Studies will include digital transformation, business strategy, best practices, technology selection, and vendor assessment.
To arrange a one-on-one briefing with Gaurav Verma, please contact Kanupriya at kanupriya@idc.com or call +44 2089877111.
About IDC Energy Insights
IDC Energy Insights helps energy businesses and IT leaders, as well as the suppliers that serve them, make more effective technology decisions by providing accurate, timely, and insightful fact-based research and consulting services. Staffed by senior analysts with decades of industry experience, our global research analyzes and advises on business and technology issues facing the utility and oil and gas industries. International Data Corporation (IDC) is the premier global provider of market intelligence, advisory services, and events for the information technology market. IDC is a subsidiary of IDG, the world's leading technology, media, research, and events company. For more information, please visit www.idc-ei.com, email info@idc-ei.com, or call 508-935-4400.
Coverage
Regions Covered
Topics Covered
Vertical Markets