Current:

1Q18 EMEA Server Spending up by 35% YoY, according to IDC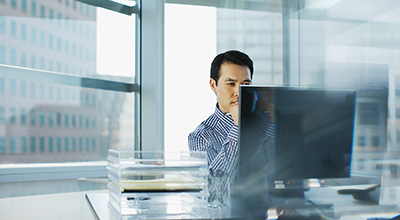 07 Jun 2018
1Q18 EMEA Server Spending up by 35% YoY, according to IDC
FRANKFURT, June 7, 2018 — International Data Corporation's (IDC) EMEA Server Tracker shows that in the first quarter of 2018, the EMEA server market reported a year-on-year (YoY) increase in vendor revenues of 35.0% to $3.9 billion and a YoY increase of 2.0% in units shipped to 542,000. In euros, 1Q18 EMEA server revenues increased by 17.0% YoY to €3.1 billion. Exchange rate fluctuations impacted the strong dollar revenues recorded over the quarter, due to a higher euro/dollar value compared with 1Q17. The top 5 vendors in the region and their quarterly revenues are displayed in the table below.
Top 5 EMEA Vendor Revenues ($M)
| | | | | | |
| --- | --- | --- | --- | --- | --- |
| Vendor | 1Q17 Server Revenue | 1Q17 Market Share | 1Q18 Server Revenue | 1Q18 Market Share | 1Q17/1Q18 Revenue Growth |
| HPE | 907.0 | 31.7% | 1,242.2 | 32.1% | 37.0% |
| Dell EMC | 564.4 | 19.7% | 886.6 | 22.9% | 57.0% |
| ODM Direct | 373.7 | 13.0% | 378.3 | 9.8% | 1.4% |
| Lenovo | 183.4 | 6.4% | 312.5 | 8.1% | 70.4% |
| Cisco | 198.5 | 6.9% | 278.9 | 7.2% | 40.5% |
| Others | 636.5 | 22.2% | 766.8 | 19.8% | 20.5% |
| Total | 2,864.0 | 100.0% | 3,865.7 | 100.0% | 35.0% |
Source: IDC Quarterly Server Tracker, 1Q18
At a product level, standard rack optimized, as the largest revenue generator, grew 45.2% YoY pushed by large deals in the U.K. and the Netherlands. Standard multinode shipments grew at a significant 251.4% YoY rate, driven largely by the U.K., Germany and the Netherlands. Another standout contributor to quarterly growth in EMEA were custom multinode units, which grew 107.3% YoY in terms of revenues. Higher average selling prices in the high-specification custom servers drove the improved performance in this product segment. Custom rack optimized was the only server segment to decline over the quarter, due to a continuing transition to custom multinode units providing superior performance specifications.
"The first quarter of 2018 saw the average selling prices (ASPs) of the top 5 x86 server vendors in western Europe increase by an average of 32% YoY. Central to this increase were fluctuations in exchange rates, but also increased attach rates, inclusion of Intel's new Skylake processors and the continued pressure felt by the demand for memory components," said Eckhardt Fischer, senior research analyst, IDC Western Europe.
In comparison to OEM vendors, original design manufacturers (ODMs) growth rates were significantly lower over 1Q18. The 1.4% YoY increase was primarily due to a drop in ODM hyperscale datacenter deals in Ireland, Finland, and Russia. ODM growth is expected to accelerate in late 2018 and 2019 with new cycles of datacenter launches for Apple, AWS, and Google.
Regional Highlights
Segmenting market performance at a Western European level, the U.K. and the Netherlands were standout performers in 1Q18. With 65.3% growth to $733.6 million, the former overtook Germany as the region's largest market, driven by strong growth for all the top five vendors. Discounting major hyperscale datacenter investments, the U.K.'s rapid growth may be attributed to a subsiding of Brexit fears that paused datacenter investment in the U.K. In the Netherlands, a 120.2% growth to $322.0 million was primarily the result of continued hyperscale datacenter investments made into the country. The Swiss server market was also a notable performer in the quarter, increasing 64.4% on the back of substantial IBM Large System growth. Finland was the only Western European country to experience a decline in revenue over the quarter, due to a lack of significant ODM Custom multinode and rack deals.
"Central and Eastern Europe, the Middle East, and Africa (CEMA) server revenue continued on its upward path in the first quarter of year 2018, increasing by 28.5% year-over-year to $688.36 million, despite the decline in terms of units," said Jiri Helebrand, research manager, IDC CEMA. "Ongoing product refresh cycle and maintained positive economic momentum were the main drivers for the strongest revenue growth recorded in the last ten years. Central and Eastern Europe (CEE) subregion grew by 24.3% year-over-year with revenue of $302.28 million led by strong demand for servers in the Czech Republic and Hungary, which observed demand from the public sector.
"The Middle East and Africa (MEA) subregion grew by 31.9% year-over-year to $386.09 million in 1Q18, and similar to CEE saw a decline in terms of units as both large businesses and the public sector consolidate their infrastructure and opt for richer configurations. Saudi Arabia and Turkey were the top performers, with the latter benefiting from an HPC deal in the public sector."
Taxonomy Changes
Modular server category: Server form factors have been amended to include the new "modular" category that encompasses today's blade servers and density-optimized servers (which are being renamed multinode servers). As the differentiation between these two types of servers continues to become blurred, IDC is moving forward with the "modular server" category as it better reflects the directions in which vendors and the entire market are moving when it comes to server design.
Multinode (density-optimized) servers: Modular platforms that do not meet IDC's definition of a blade are classified as multinode. This was formerly called density optimized in IDC's server research and server-related tracker products.
Coverage