Current:

IDC Appoints Manufacturing Industry Expert Nilmadhab Mandal to Lead IDC's Research on Manufacturing Business Ecosystems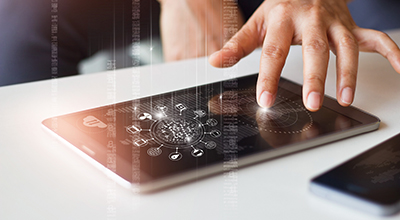 27 Jun 2018
IDC Appoints Manufacturing Industry Expert Nilmadhab Mandal to Lead IDC's Research on Manufacturing Business Ecosystems
LONDON, June 27, 2018 — IDC Manufacturing Insights has appointed Nilmadhab Mandal as research director for the manufacturing industry. In his role, Mandal will lead IDC's advisory service for W orldwide Manufacturing Business Ecosystems Strategies and will support the European Manufacturing Digital Transformation Strategies service. He will also be responsible for providing research insights and thought leadership in strategic engagements with end users and technology vendors in the manufacturing industry. His expertise areas are the supply chain, demand-supply synchronization, IoT, Industry 4.0, manufacturing analytics and AI, industry collaboration, and automation.
Mandal has more than 17 years' experience of leading successful digital transformations for manufacturing and consumer companies. His focus has been on driving positive business outcomes leveraging data and process augmentation. Prior to IDC, he spent a decade with SAS and advised top level executives in the automotive, CPG, chemicals, and high-tech industries in their digital/machine learning journey. Mandal played key role in rolling out next-generation advanced analytics solutions using multi-vendor technology and delivering tangible successes for end users. He has consulted across Asia Pacific on behalf of numerous global and regional research organizations, both in corporate and academia.
"IDC Manufacturing Insights is very pleased to welcome Neel Mandal to the team," said Ivano Ortis, Vice President of Research, IDC Financial, Manufacturing, and Retail Insights Europe. "Manufacturing companies across segments are looking for next-generation automation and collaboration models that will support supply chain transformation, production, and customer experience innovation. Direct to consumer and B2B businesses will leverage data and AI-driven capabilities to achieve business performance objectives and differentiation. Neel brings to IDC hands-on industry expertise, thought leadership, and analytical acumen that will further extend IDC's premiere advisory services for the manufacturing industry and accelerate value realization for clients."
Collaborating in ecosystems — and automating ecosystem efficiencies — will become a key capability for manufacturers, and products will become platforms in new business ecosystems. Manufacturers will have to establish appropriate business ecosystem strategies, and IDC's Worldwide Manufacturing Business Ecosystems Strategies research advisory service will give guidance and best practices on new ways of collaboration and automation in manufacturing business ecosystems.
To arrange a one-on-one briefing with Nilmadhab Mandal, please contact Kanupriya at kanupriya@idc.com or call +44 2089877111.
About IDC Manufacturing Insights
IDC Manufacturing Insights assists manufacturing businesses and IT leaders, as well as the suppliers who serve them in making more effective technology decisions by providing accurate, timely, and insightful fact-based research and consulting services. Staffed by senior analysts with decades of industry experience, our global research analyzes and advises on business and technology issues facing asset intensive, brand oriented, technology oriented, and engineering oriented manufacturing industries. International Data Corporation (IDC) is the premier global provider of market intelligence, advisory services, and events for the information technology market. IDC is a wholly-owned subsidiary of IDG, the world's leading technology, media, research, and events company. For more information, please visit www.idc-mi.com, email info@idc-mi.com, or call 508-988-7900. Visit the IDC Manufacturing Insights Community at http://idc-community.com/manufacturing.
Coverage
Regions Covered
Topics Covered
Vertical Markets