Current:

IDC Appoints Banking Digital Transformation Expert Martin Stiller to Lead its European Banking Research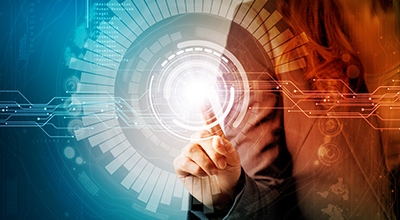 03 Jul 2018
IDC Appoints Banking Digital Transformation Expert Martin Stiller to Lead its European Banking Research
LONDON, July 3, 2018 — IDC Financial Insights announces the appointment of Martin Stiller as senior research analyst, leading IDC's European Banking Digital Transformation Strategies  research service. His research areas cover digital transformation, open-banking, and strategic positioning of banking products.
Stiller has nine years of experience in leading financial and consulting firms. Prior to joining IDC, he worked at PwC as a senior consultant, supporting regional banks with digital transformation and their open banking strategies. He was a member of the Cross-Market Strategy team at Deutsche Boerse Group in Luxembourg, where he contributed to strategic initiatives arising from regulatory and market environment changes as well as potential partnerships and acquisitions. As a research analyst at The Boston Consulting Group he provided research support to international banking groups and financial institutions.
"We are extremely fortunate to have Martin on the team and tap into his deep domain knowledge to take our Open Banking and Digital Transformation research to the next level and help our customers generate value in these fast moving and challenging times," said Thomas Zink, associate research director, IDC Financial Insights.
IDC's European Banking Digital Transformation Strategies service aims to support financial institutions to leverage IT solutions to maximize returns, drive innovation, and build market-leading customer experiences. As a regional financial services analyst, supported by in-country technology specialists, Stiller will focus on European retail banking and payments trends and provide decision making support for financial institutions and technology providers, provide fair and independent competitive studies and solution evaluations, such as for instance digital transformation service providers, and act as a sanity check to bring down the noise from the many buzzwords driving the industry, such as blockchain, cognitive computing and machine learning, and cloud.
To arrange a one-on-one briefing with Martin Stiller, please contact Kanupriya at kanupriya@idc.com or call +44 2089877111.
About IDC Financial Insights
IDC Financial Insights assists financial service businesses and IT leaders, as well as the suppliers who serve them, in making more effective technology decisions by providing accurate, timely, and insightful fact-based research and consulting services. Staffed by senior analysts with decades of industry experience, our global research analyzes and advises on business and technology issues facing the banking, insurance, and securities and investments industries. International Data Corporation (IDC) is the premier global provider of market intelligence, advisory services, and events for the information technology market. IDC is a subsidiary of IDG, the world's leading media, data and marketing services company that activates and engages the most influential technology buyers. For more information, please visit www.idc.com/financial, email info@idc-fi.com, or call 508-620-5533. Visit the IDC Financial Insights Community at http://idc-community.com/financial.
Coverage