Current:

EMEA External Storage Market Maintains Double-Digit Growth, Says IDC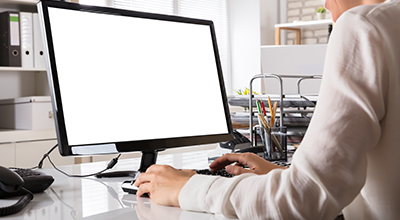 12 Sep 2018
EMEA External Storage Market Maintains Double-Digit Growth, Says IDC
LONDON, September 12, 2018 — The EMEA external storage systems market recorded another positive quarter in 2Q18, according to International Data Corporation's (IDC) EMEA Quarterly Disk Storage Systems Tracker. Helped by a positive exchange rate (+9.2% in euros), the market grew 18.6% year on year in the quarter.
The all-flash-array (AFA) market recorded high double-digit growth in dollars (73.4%), accounting for over a third (35.6%) of overall external storage sales in the region. Hybrid arrays also recorded double-digit growth (18.5%), and continued to account for the majority of shipments (45.3%).
The EMEA external storage market showed resilient growth on the back of resumed spending driven by digital transformation and infrastructure consolidation. Emerging workloads such as AI and deployments on the edge are proliferating in verticals such as manufacturing, healthcare, and oil and gas, where they bring advantages in terms of increased efficiency and better customer experience.
Western Europe
The Western European market grew 20.4% in dollars and 10.9% in euros. All-flash arrays played a big part in this increase, jumping 37% in total shipments with a year-on-year increase of 80%.
"European companies are increasingly looking at all-flash arrays as a means to consolidate more workloads in fewer systems, with significant gains in total cost of ownership and performance. With newer systems featuring NVMe hitting the market, IDC expects the shift to AFA in the region to continue and competition to exacerbate," said Silvia Cosso, research manager, European Storage and Datacenter Research, IDC.
Central and Eastern Europe, the Middle East, and Africa
For a third quarter in a row, Central and Eastern Europe, the Middle East, and Africa (CEMA) recorded double-digit growth in external storage spending (12.8% YoY).
AFA solutions reconfirmed their growth potential with a 50% YoY increase, and hybrid arrays also maintained the positive trend by supporting a sizeable share of capacity-driven workloads.
Almost all Central and Eastern European (CEE) storage markets grew in value, supported by deals in the public sector and the midmarket, supported by the channel. Performance in the Middle East and Africa (MEA) was more varied, but projects related to divergence from an oil-fueled economy supported datacenter infrastructure expansion in various sectors.
"The external storage market in CEMA is strongly supported by large-scale projects to boost economic performance in the region," said Marina Kostova, research manager, Storage Systems, IDC CEMA. "Demand is also driven by the continuing transition from HDD-only systems to either AFA or HFA for all types of workloads, taking advantage of new optimized storage technologies and approaches."
Top 5 Vendors, EMEA External Disk Storage Systems Value ($M)

Vendor

2Q17

2Q17 Market Shares

2Q18

2Q18 Market Shares

2Q18

YoY Growth

Dell EMC

$409.56

26.55%

$545.50

29.83%

33.19%

NetApp

$246.69

15.99%

$298.31

16.31%

20.93%

Hewlett Packard Enterprise

$248.61

16.12%

$262.41

14.35%

5.55%

IBM

$163.31

10.59%

$188.40

10.30%

15.36%

Hitachi

$116.31

7.54%

$116.47

6.37%

0.14%

Others

$357.92

23.21%

$417.68

22.84%

16.70%

Grand total

$1,542.39

100.00%

$1,828.76

100.00%

18.57%

Note: Hewlett Packard Enterprise includes the acquisition of Nimble, completed in April 2017.
IDC's Worldwide Quarterly Disk Storage Systems Tracker greatly enhances clients' ability to quickly and effectively respond to today's dynamic storage market. Understanding which global markets and segments are growing and knowing the quarterly adoption curve for new products have become business-critical needs for disk storage vendors, supply chain partners, and the Wall Street financial community.
Coverage