Current:

2Q18 EMEA Server Spending Increased 29% YoY, Says IDC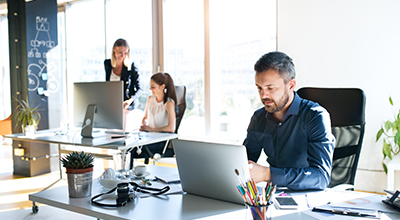 01 Oct 2018
2Q18 EMEA Server Spending Increased 29% YoY, Says IDC
FRANKFURT, 1 October, 2018 — International Data Corporation's (IDC) EMEA Server Tracker shows that in the second quarter of 2018, the EMEA server market reported a year-on-year (YoY) increase in vendor revenues of 29.0% to $4.1 billion, with a YoY decline of 3.7% in units shipped to 515,000. From a euro standpoint, 2Q18 EMEA server revenues increased 18.7% YoY to €3.4 billion. The top 5 vendors in the region and their quarterly revenues are displayed in the table below.
Top 5 EMEA Vendor Revenues ($M)
| | | | | | |
| --- | --- | --- | --- | --- | --- |
| Vendor | 2Q17 Server Revenue | 2Q17 Market Share | 2Q18 Server Revenue | 2Q18 Market Share | 2Q17/2Q18 Revenue Growth |
| HPE | 1,031.5 | 32.5% | 1,162.6 | 28.4% | 12.7% |
| Dell EMC | 599.9 | 18.9% | 916.3 | 22.4% | 52.7% |
| ODM Direct | 381.5 | 12.0% | 442.8 | 10.8% | 16.1% |
| IBM | 195.9 | 6.2% | 387.3 | 9.5% | 97.7% |
| Lenovo | 226.8 | 7.1% | 330.2 | 8.1% | 45.6% |
| Others | 739.0 | 23.3% | 853.1 | 20.8% | 15.4% |
| Total | 3,174.5 | 100.0% | 4,092.3 | 100.0% | 28.9% |
Source: IDC Quarterly Server Tracker, 2Q18
Reviewing the quarter at a product level, standard rack optimized grew 29.0% YoY, led by a strong performance in the U.K. and Germany. Standard multinode shipments grew 251.4% YoY, driven largely by the U.K., Germany, and the Netherlands. Custom multinode revenues remained strong, increasing 87.3% YoY. Higher average selling prices across standard and custom servers have driven improved revenues over the quarter. Large systems also performed well, with shipments increasing 48.6% YoY due to major refreshes in Denmark, Italy, France, and Germany.
"The second quarter of 2018 saw the first shipments of EPYC processors in Western Europe. Expectations are that these processors will align more closely to Moore's Law, a factor that will only drive faster adoption in the future," said Eckhardt Fischer, senior research analyst, IDC Western Europe.
"ODM growth has been driven by datacenter buildout of several hyperscale public cloud providers — AWS, Microsoft, Google — in Western Europe. This growth has slowed down somewhat in recent quarters," said Kamil Gregor, senior research analyst, IDC Western Europe. "France is the major exception, with both AWS and Microsoft opening new datacenters around Paris and Marseille. The hyperscalers now focus on diversifying the portfolio of EMEA countries with datacenter presence, which will translate into significant ODM growth in new geographies such as Austria."
Regional Highlights
Segmenting market performance at a Western European level, many major countries experienced overall shipment declines accompanied by significant increases in average selling prices. As Western Europe's largest market during the quarter, Germany experienced a 14.0% decline in shipments with a 23.2% increase in revenues. The U.K. saw an 8.7% shipment decline and a 29.9% revenue increase, which helped propel overall Western European revenues over the second quarter. U.K. growth was driven by revenue increases for all top 3 vendors, particularly in standard rack optimized and blade performance. Ireland saw a significant revenue boost from a large hyperscale deal, which drove Standard Multi Node revenues to $28.5 million. Spain was the only Western European country to see a revenue decline over the year, due to a major multinode deal in 2Q17 that significantly impacted the country's total spend.
"Central and Eastern Europe, the Middle East, and Africa server revenue increased by 23.3% year over year to $790.1 million in the second quarter of 2018," said Jiri Helebrand, research manager, IDC CEMA. "Strong server sales were primarily the result of undergoing refresh cycles and ODM server shipments. The Central and Eastern Europe subregion grew 33.7% year over year with revenue of $413.7 million. Romania, Poland, and Czech Republic recorded the strongest growth, supported by a solid economic situation in the region and interest in investing to update datacenter infrastructure. The Middle East and Africa subregion grew 13.6% year over year to $376.5 million in 2Q18, somewhat slower compared with WE and CEE, partly due to seasonality and challenges due to weakening local currencies. Qatar was the top performer, benefitting from a large public deal. South Africa and Egypt also recorded solid growth driven by investments in new IT infrastructure to support next-generation applications."
Taxonomy Changes
Modular server category: Server form factors have been amended to include the new "modular" category that encompasses today's blade servers and density-optimized servers (which are being renamed multinode servers). As the differentiation between these two types of servers continues to become blurred, IDC is moving forward with the "modular server" category as it better reflects the directions in which vendors and the entire market are moving when it comes to server design.
Multinode (density-optimized) servers: Modular platforms that do not meet IDC's definition of a blade are classified as multinode. This was formerly called density optimized in IDC's server research and server-related tracker products.
For more information, please contact:
Eckhardt Fischer
efischer@idc.com
+496990502111
Coverage