Current:

Windows 10 Refresh and Mobility Adoption Will Promote Increased Midmarket PC Renewals in 2018Q4, Says IDC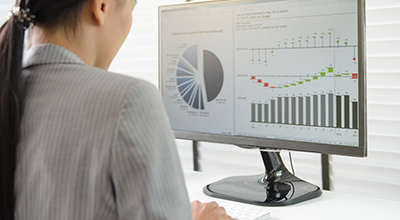 03 Dec 2018
Windows 10 Refresh and Mobility Adoption Will Promote Increased Midmarket PC Renewals in 2018Q4, Says IDC
LONDON, December 3, 2018 — Shipments of Western European personal computing devices (PCDs), including traditional PCs (a combination of desktops, notebooks, and workstations) and tablets (slates and detachables), will total 76.3 million in 2018, a 3.3% YoY decline (and a 3.0% decline in 2019 with 74.0 million shipments).
According to International Data Corporation's (IDC) Quarterly PCD Tracker, demand in the commercial market will remain healthy, particularly in the midmarket which will continue to ramp up. With the increase in commercial refresh rate, desktops recorded another quarter of growth. As a result, the outlook for this product category remains fairly consistent with previous expectations and is anticipated to post just a slight YoY decline in 2018Q4. There is a growing preference toward smaller form factor desktops to save space on desks. This trend is industrywide and, combined, small and ultrasmall form factors are expected to make up just below 70% of the total commercial desktop market by the end of 2019. Windows 10 refresh and mobility adoption will be the key drivers behind the ramp up in the midmarket, meaning ultramobile, thin, and light solutions such as ultraslims and convertibles will continue to be the strongest performing form factors as the mobile workforce expands. Overall growth is expected to be slightly dampened by the CPU component shortage in the coming two quarters, as supply constraints will inhibit to some extent the volumes required to address the demand. This will create a backlog that is ultimately expected to be fulfilled toward the second half of 2019.
"Despite growing demand from the commercial space, the Western European PCD market is expected to be marginally constrained by CPU shortage from Intel, particularly on the notebook side," said Malini Paul, research manager, IDC WE Personal Computing Devices. "Skylake and entry-level processors are most likely to be hit in this situation, thereby impacting shipments, particularly in enterprise and public segments."
Security concerns will be of pivotal importance within the commercial space, as companies require systems that can be trusted to protect user information and other business-critical data. As a result, newer models with more up to date security measures will continue to be in high demand and will be first choice for many organizations during their renewal cycles.
The consumer outlook remains negative, primarily brought down by traditional form factor devices which struggle to inspire renewals in the mature PC market. Declining demand for stationary devices in an increasingly mobile-oriented consumer world continues to prove to be a vital challenge for desktops. Nevertheless, gaming demand will remain strong in the coming quarters, and the increased processing power that desktops can offer within smaller form factors outside gaming will ensure that they remain relevant in this space. For notebooks, a sizable volume of units targeted at earlier Q4 seasonal promotions such as Black Friday and Cyber Monday were moved in the final weeks of 2018Q3, which could result in softer sell-in in 2018Q4. Furthermore, the CPU component shortage is likely to impact the supply of lower-end consumer devices as higher-end processors are prioritized. That said, convertibles, ultraslim, and gaming devices will continue to be the sweet spot in the market, particularly in the holiday season when consumers are more willing to purchase more luxury goods.
For detachables, the pace of adoption will remain more constrained than initially projected, driven down particularly in the consumer space as alternate ultramobile solutions such as convertibles continue to gain more traction. On the commercial side, the late release of the new iPad detachable will impact its Q4 sales, but it is anticipated to generate strong device renewals within the existing iOS install base throughout 2019. The Windows 10 refresh is anticipated to generate an uptake in Windows-based detachables throughout 2019 as both enterprise and SMB increase their mobility adoption strategies. The outlook for slates remains relatively consistent, with a slight improvement driven by increased traction of the newer iPad. Market saturation, enhanced by the sluggish pace of renewals, continues to inhibit growth for this product category. Despite this, slates will continue to show steady growth in the commercial space, as they are a strong mobile solution and have several use cases that can be tailored to a wide variety of verticals.
Western Europe Traditional PC + Tablet Forecast by Product
2018Q3 Forecast for 2018 to 2022 (Shipments in Thousands)
Source: IDC Worldwide Quarterly Personal Computing Device Tracker, August 26, 2018. *Forecast data
Note: Tablets are portable, battery-powered computing devices inclusive of both slate and detachable form factors. Tablets may use LCD or OLED displays (epaper-based ereaders are not included here). Tablets are both slate and detachable keyboard form factor devices with color displays equal to or larger than 7.0in and smaller than 16.0in.
IDC's Quarterly PCD Tracker provides unmatched market coverage and forecasts for the entire device space, covering PCs and tablets, in more than 80 countries — providing fast, essential, and comprehensive market information across the entire personal computing device market.
For more information on IDC's EMEA Quarterly Personal Computing Device Tracker or other IDC research services, please contact Vice President Karine Paoli on +44 (0) 20 8987 7218 or at kpaoli@idc.com. Alternatively, contact your local IDC office or visit www.idc.com.
Coverage