Current:

Component Shortages Combined With Macroeconomic and Political Factors Will Stem Growing Commercial Appetite in EMEA PC Market in 2019, Says IDC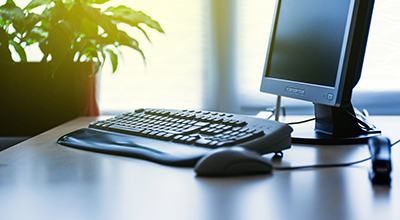 26 Feb 2019
Component Shortages Combined With Macroeconomic and Political Factors Will Stem Growing Commercial Appetite in EMEA PC Market in 2019, Says IDC
LONDON, February 26, 2019 — EMEA shipments of traditional PCs (a combination of desktops, notebooks, and workstations) will total 67.6 million in 2019, a 3.5% YoY decline, according to IDC's latest Quarterly PCD Tracker. Ongoing renewals and the impending end of Windows 7 support will provide plenty of units for the commercial segment to remain afloat, but this will be insufficient to offset the heavy decline in the consumer space. Ultramobile devices will continue to fare far better than their traditional counterparts, with ultraslims expected to continue on their strong growth trajectory across both segment groups.
Accelerating demand for mobility to address the growing prevalence of mobile workers, combined with the imminent end of Windows 7 support, now just a year away, will incentivize notebook refreshes in both public and private sectors. The Windows 10 refresh is expected to generate strongest growth in the midmarket as more of the larger accounts were fulfilled at the tail end of 2018. The outlook for desktops remains negative but has been modestly improved, primarily driven by small and ultrasmall form factors that provide an optimal solution to maximizing desk space without compromising on power.
"The Western European PC market is expected to remain constrained, driven by the CPU supply chain shortage and the difficult political situation in major economies," said Malini Paul, research manager, IDC Western European Personal Computing Devices. "While the ongoing shortage of notebooks is anticipated to ease by end of 2019Q2, the CPU supply issue with desktops will continue to impact shipments in the second half of the year."
With data being the most valuable resource for businesses, security will continue to be very important in the commercial space, as companies require devices that can be trusted. Consequently, newer models with enhanced security measures will continue to garner higher demand. The ongoing shift in consumer demand toward more thin and light mobile form factors continues to be a challenge for desktop adoption. However, with better prospects in gaming, strong processing power, and ability to customize, desktops will give the form factor greater relevance in the consumer category. Ultraslims, convertibles, and gaming will continue to drive the consumer space. In addition, the anticipated shift in the CPU shortage toward desktops in 2019H2 will contribute to the overall improvement of notebooks in the consumer market in 2019.
"The overall PC market results in the CEE and MEA regions were very different for 2018. CEE reported healthy growth of 6.5% YoY, whereas MEA contracted by 6.5% YoY. The CEE region was mostly driven by strong demand in Russia in both consumer and commercial sectors, while MEA was inhibited by the economic and political uncertainties and the currency fluctuation in Turkey," said Stefania Lorenz, associate VP, IDC CEMA.
"The outlook for MEA in 2019H1 will remain obscured by economic uncertainty and CPU shortages. However, the region is foreseeing a return to growth in the second half of 2019 as Turkey is expected to turn around after the worst market contraction ever witnessed in 2018H2. The CEE region is expected to slow down in 2019, after four years of continuous growth. The first quarter in 2019 will be affected by the Intel CPU shortage and some built-up inventory across the region, while the remaining quarters of the year are forecast to be flat with few visible deals in the pipeline," she said. 
IDC's Quarterly PCD Tracker provides unmatched market coverage and forecasts for the entire device space, covering PCs and tablets, in more than 80 countries — providing fast, essential, and comprehensive market information across the entire personal computing device market.
For more information on IDC's EMEA Quarterly Personal Computing Device Tracker or other IDC research services, please contact Vice President Karine Paoli on +44 (0) 20 8987 7218 or at kpaoli@idc.com. Alternatively, contact your local IDC office or visit www.idc.com.
Coverage