Current:

IDC Europe Reboots its Blockchain Research to Focus on the Key Themes Driving Enterprise Interest Today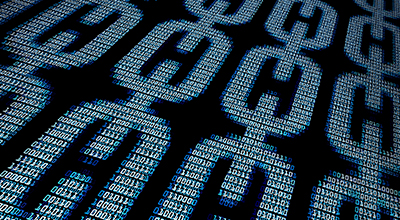 03 Apr 2019
IDC Europe Reboots its Blockchain Research to Focus on the Key Themes Driving Enterprise Interest Today
IDC Europe Reboots its Blockchain Research to Focus on the Key Themes Driving Enterprise Interest Today
LONDON, April 3, 2019 — Following an extensive round of engagements among blockchain vendors and industry practitioners, IDC's European Blockchain Strategies research has refocused across five key themes that will frame its publication output for CY19:
Blockchain beyond crypto — Describing the growth areas of blockchain use cases beyond its crypto origins; exploring the common patterns emerging across different industries and how these are commoditizing into business-oriented applications; and looking at the hotspots in supply chain and utilities, as well as more mature examples in finance.
The changing technology stack — Examining how blockchain is evolving to become more business-useful and production-friendly on the journey to a "post-blockchain" world, where it's no longer seen as a "new" and "different" technology that requires special accommodation (what capabilities are being wrapped around it, and what effect it is having on the footprint of the rest of the technology stack).
Privacy and trust — Looking at how blockchains address regulatory and privacy concerns, how they play in different trust environments, and how they can affect ecosystem relationships; also, can we trust the veracity of the original data encoded onto a blockchain.
Becoming blockchain-ready — Helping end-user organizations improve the chances of their blockchain proof of concept (PoC) projects successfully transitioning into production by attending to issues around consortia growth and cultural adoption, governance, IP, business cases, and support for new ecosystem business models; looking at what companies need to do from the business and technology perspectives, and how their partners and blockchain vendors can help them.
New business models — Exploring the implications of how blockchain's promise of decentralization has the potential to disrupt whole ecosystems and marketplaces, if they're adopted widely and properly (i.e., how it has the potential not only to disintermediate and bring efficiencies to business networks, but also to change the ways that their members work and engage); looking both at what innovators are doing to bring about these changes, and what effects they would have on the most susceptible industries.
"With Europe now one of the fastest-growing regions worldwide for blockchain spending [according to IDC's Worldwide Semiannual Blockchain Spending Guide, 1H18] — amounting to $815 million this year and reaching $2.6 billion in 2022 — now is the time for companies to learn more about how this emerging technology can deliver value in their industry," said Craig Wentworth, IDC's recently-appointed Research Director, European Blockchain Practice. "A number of hot topics around blockchain exploration and adoption have emerged over the past few months, and we've re-booted the research program to reflect these interests, as well as anticipate what areas of insight companies will need to arm themselves with as the year progresses in order to make blockchain work for them."
"Blockchain is now far more than a technology for fintech alone. It's being paired with IoT platforms and AI layers to bring transparency and decentralization to supply chain operations for manufacturing, wholesale, and retail, and disrupt the ways that energy is traded in the utilities industry," said Wentworth. "If 2018 was the year of the blockchain PoC explosion, then 2019 is when these will shake down into more consistent patterns and become much more reliable to implement across a more diverse set of blockchain-ready industries."
About IDC
International Data Corporation (IDC) is the premier global provider of market intelligence, advisory services, and events for the information technology, telecommunications, and consumer technology markets. With more than 1,100 analysts worldwide, IDC offers global, regional, and local expertise on technology and industry opportunities and trends in over 110 countries. IDC's analysis and insight helps IT professionals, business executives, and the investment community to make fact-based technology decisions and to achieve their key business objectives. Founded in 1964, IDC is a wholly-owned subsidiary of International Data Group (IDG), the world's leading media, data and marketing services company that activates and engages the most influential technology buyers. To learn more about IDC, please visit www.idc.com. Follow IDC on Twitter at @IDC and LinkedIn.
Regions Covered
Western Europe
Topics Covered
Blockchain
Coverage
Regions Covered
Topics Covered