Current:

The EMEA External Storage Market Shows Signs of Slowdown, Says IDC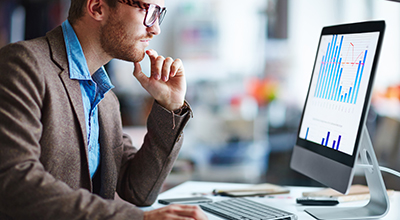 13 Jun 2019
The EMEA External Storage Market Shows Signs of Slowdown, Says IDC
LONDON, June 13, 2019 — The EMEA external storage systems market recorded another, though milder, positive quarter in 1Q19, with 2.4% year-on-year growth in U.S. dollars (10.7% in euros), according to International Data Corporation's (IDC) EMEA Quarterly Disk Storage Systems Tracker.
The all-flash-array (AFA) market represented 36.5% of total external storage shipments in the region, while hybrid arrays (HFA) remained the most popular array type, accounting for almost 46% of total shipments in value terms for the quarter. HDD-only shipments continued to lose ground, registering only 17.6% of value.
Western Europe
The Western European market grew 2.2% in dollars and 10.6% in euros in value terms. All-flash arrays represented 37% of total shipments with a year-on-year increase of more than 18%.
Storage spending in the region has been impacted by a backstop of the German economy, but still recorded a surprisingly resilient U.K. market, growing at double digits for the fifth quarter in a row, strongly pushed by digital transformation investments.
"Western European enterprises are looking to future-proof their datacenters in view of increasing adoption of multicloud as well as emerging workloads such as real time big data and AI to be able to reap more value from ever-increasing data availability," said Silvia Cosso, research manager, European Storage and Datacenter Research, IDC. "These elements have contributed to fueling recent growth in investments, although adverse macroeconomic conditions can take a toll in the overall investments level."
Central and Eastern Europe, the Middle East, and Africa
The Central and Eastern Europe, the Middle East, and Africa (CEMA) storage market grew at a single-digit rate (3.5% YoY) in the first quarter of 2019 following the positive trend from the last year. The more modest performance was driven by the flat storage market in MEA with some of the largest countries recording declines while most CEE countries saw an increase in demand.
The AFA market maintained double-digit growth for the region (20% YoY and nearly 35% share in value) but was more subdued compared to past quarters as hybrid arrays in some Central European countries outperformed all-flash in both growth and share. Conversely, MEA users continued to invest heavily in all-flash solutions, whose market share exceeded those in CEE and WE.
"Though growth continues, CEE and MEA storage markets are increasingly diverging in terms of end-user preferences," said Marina Kostova, research manager, Storage Systems, IDC CEMA. "While hybrid solutions are perceived as a more viable alternative for most workloads in the larger CEE countries except Russia, customers in the Middle East are substituting their legacy primary storage systems with all-flash solutions, including opting for NVMe-based systems, which already represent a substantial portion of the AFA segment in the region."
Top 5 Vendors, EMEA External Enterprise Storage Systems Value ($M)

Company

1Q18

1Q18 Market Shares

1Q19

1Q19 Market Shares

1Q19 YoY Growth

Dell Inc

$ 672.32

33.7%

$ 697,95

34.2%

3.8%

NetApp

$ 343.71

17.2%

$ 345.99

16.9%

0.7%

Hewlett Packard Enterprise

$ 269.75

13.5%

$ 275.24

13.5%

2.0%

Hitachi

$ 137.80

6.9%

$ 159.32

7.8%

15.6%

IBM

$ 145.03

7.3%

$ 115.49

5.7%

-20.4%

Others​

$ 426.85

21.4%

$ 448.81

22.0%

5.1%

Total

$ 1,995.47

100.00%

$ 2,042.81

100.00%

2.4%
IDC's Worldwide Quarterly Disk Storage Systems Tracker greatly enhances clients' ability to quickly and effectively respond to today's dynamic storage market. Understanding which global markets and segments are growing and knowing the quarterly adoption curve for new products have become business-critical needs for disk storage vendors, supply chain partners, and the Wall Street financial community.
Coverage