Current:

Manufacturing Industry Expert Jan Burian Joins IDC as Research Director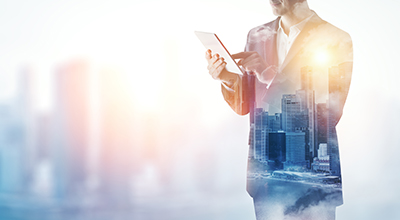 27 Sep 2019
Manufacturing Industry Expert Jan Burian Joins IDC as Research Director
LONDON, September 27, 2019 — IDC is pleased to announce that Jan Burian has joined the IDC Manufacturing Insights team as a research director in Europe. His core research coverage includes Industry 4.0, digital transformation, and IT and automation tools in the manufacturing environment across industries such as automotive, machinery, steel, and consumer products.
Burian will focus on the level of adoption of the technologies relevant for the production company of the future and on the connection between strategy, technology, and workforce. This involves dealing with artificial intelligence for production planning, supply chain planning and quality management, seamless data flows, collaborative robotics, intelligent process automation, and predictive maintenance, among others. Another key focus will be the industrywide adoption of technology, including horizontal and vertical collaboration across the supply chain.
Before joining IDC, Burian worked for 11 years as a consultant at Big 4 firms. He led a supply chain and operations team at EY Czech Republic and provided consulting services focused on digital strategy setup, asset management (mostly in the chemical and steel industries), enterprise IT benchmarking, enterprise strategy, and performance improvement.
He has contributed to a number of technical publications and magazines and was a member of Industry 4.0–focused societies such as the Czech Maintenance Society and the National Center of Industry 4.0.
"Jan brings a wealth of experience and influence in the manufacturing sector. He is a great addition to the IDC Manufacturing Insights team, fostering our capability to advise our clients in a time of profound technological and business transformation," said Roberta Bigliani, vice president and head of IDC Insights.
To arrange a one-on-one briefing with Burian, please contact Kanupriya at kanupriya@idc.com or call +44 2089877111.
About IDC Manufacturing Insights
IDC Manufacturing Insights assists manufacturing businesses and IT leaders, as well as the suppliers that serve them, in making more effective technology decisions by providing accurate, timely, and insightful fact-based research and consulting services. Staffed by senior analysts with decades of industry experience, our global research analyzes and advises on business and technology issues facing asset-intensive, brand-oriented, technology-oriented, and engineering-oriented manufacturing industries. International Data Corporation (IDC) is the premier global provider of market intelligence, advisory services, and events for the information technology market. IDC is a wholly owned subsidiary of IDG, the world's leading technology, media, research, and events company. For more information, please visit www.idc-mi.com, email info@idc-mi.com, or call 508-988-7900. Visit the IDC Manufacturing Insights Community at http://idc-community.com/manufacturing.
Coverage