Current:

IDC's Inaugural European Data Strategy and Innovation Awards Showcase the Successes of AI, Analytics, and Data Management Trailblazers from Industry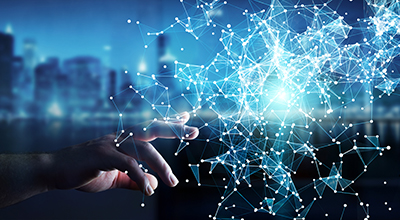 09 Jun 2020
IDC's Inaugural European Data Strategy and Innovation Awards Showcase the Successes of AI, Analytics, and Data Management Trailblazers from Industry
LONDON, June 9, 2020 — European trailblazers in the fields of AI, analytics, and data management were celebrated today in a special awards webcast hosted by IDC — with category winner awards going to NatWest Markets, Lufthansa CityLine, and Dentsu Aegis Network.
Nominations were open to organizations based in Europe, and recognize excellence across three categories:
Innovation with AI. Here, the IDC judges were looking for enterprise initiatives and projects that leverage AI (based on machine learning or deep learning) techniques and technologies to deliver new products or services or radically transform a business process.
Three organizations were shortlisted in this category: NatWest Markets, Philips, and the London AI Centre. The overall winner was NatWest Markets, for its implementation of an AI-based communications intelligence platform to help it radically transform its operations.
Jack Vernon, senior research analyst, AI, at IDC — and lead judge in the Innovation with AI category — said: "Much is often made of the impressive improvements in natural language processing technology. This project is a great example of a company working to expertly leverage NLP out in the field, and what NatWest Markets was able to deliver here stands as a model of excellence for using NLP technology in an original and transformative way."
Data-powered business. In this category, the IDC judges were looking for enterprises that have used first-, second-, or third-party data to create new business insights that lead to exemplary material business impacts (for example, a significant change in business or customer focus, a new product or service opportunity, an operational efficiency improvement or risk reduction).
Three organizations were shortlisted in this category: Lufthansa CityLine, Philips Healthcare, and Nationwide Building Society. The overall winner was Lufthansa CityLine for its PROMOTE initiative, which enabled the airline to build a detailed operational intelligence capability that delivered big customer satisfaction improvements.
Philipp Grindemann, head of business development at Lufthansa CityLine, said: "We are overwhelmed that our PROMOTE initiative, in addition to increasing customer satisfaction, is so positively perceived in the area of data analytics. With the digital lean approach based on process mining that we have followed with PROMOTE, we have taken a completely new path, and the award confirms our decision. We are pleased — after the corona crisis — to extend the PROMOTE initiative to other airlines and processes."
Data management excellence. Nominations in this category were from enterprises that could demonstrate significant advances in their ability to effectively and efficiently manage data at scale for business advantage.
Three organizations were shortlisted in this category: Dentsu Aegis Network, ICON Clinical Research, and SailGP. The overall winner was Dentsu Aegis Network, for its large-scale Enterprise Data Hub program.
Jerome O'Leary, director of enterprise integration at Dentsu Aegis Network, said: "We are extremely pleased to be recognized in the Data Management Excellence category at the IDC Data Strategy and Innovation Awards. Our journey within the Dentsu Aegis Network [DAN] Global Technology function started just over a year ago and we have been able to accelerate the delivery of our Enterprise Data Hub vision through the use of flexible integration tooling using SnapLogic. As we build out our core data centralization and standardization strategy to support the internal requests for data, it is key that we remain agile and innovative in the data space. We now have the foundations in place for which to grow and build DAN's reporting, analytics, and data science capabilities to ensure accurate and timely data is available where it is needed."
IDC assembled a highly experienced team of expert judges for these awards:
Philip Carnelley — AVP, European Software Group
James Eibisch — Research Director, EMEA Telecoms and Networking
John O'Brien — Research Director, European Intelligent Application Services
Erica Spinoni — Research Analyst, European Software
Archana Venkatraman — Associate Research Director, Cloud Data Management
Jack Vernon — Senior Research Analyst, European AI Systems
Neil Ward-Dutton — VP, AI and Intelligent Process Automation European Practices
"Running the inaugural IDC European Data Strategy and Innovation Awards has been a major team effort, and a huge privilege," said Neil Ward-Dutton, who led the awards program. "We've been seriously impressed by the quality of the submissions across all our awards categories, which demonstrate that Europe is a real hotspot of excellence and innovation around data, analytics, and AI. We can't wait to learn about new success stories for next year's awards."
Coverage