Current:

IDC Europe Launches Smart City Award Focused on Technology-Enabled, Groundbreaking Projects That Deliver Citizen-Centric Outcomes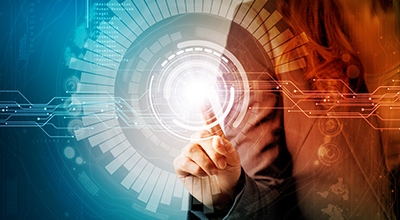 09 Jun 2020
IDC Europe Launches Smart City Award Focused on Technology-Enabled, Groundbreaking Projects That Deliver Citizen-Centric Outcomes
LONDON, June 9, 2020 — IDC Government Insights has announced the launch of the second Smart Cities and Communities Europe and Central Asia Awards. The awards are designed to recognize the progress cities and communities are making in executing smart city projects and provide a forum to share best practices to help accelerate the development of smart cities at all levels across the region. Any organization can nominate a city or community project or initiative that has been implemented, including the city itself, state or provincial agencies, solution providers, and other partners. The deadline for submission is September 30, 2020. To nominate a project or initiative, please visit the awards hom e page.
European towns and cities face significant forces for change — urbanization, collaboration, and the democratization of public services, to name a few. While bringing many challenges, these forces act as drivers for cities to adopt innovative solutions and redesign business and service delivery models to take a user-centric approach. European cities have been at the forefront of applying technology, data, and original approaches to address the environmental, financial, and social problems that impact communities.
Cities have invested large budgets in smart city programs for over a decade and are expected to continue into technology investments that are expected to reach $49 billion in 2023.
Historically, due to governance, technical, and regulatory challenges, these investments have often failed to scale from pilot projects to realize the benefits for the whole city.
In the past couple of years, however, many European and Central Asian cities have started to achieve the intended improvements in quality of life, economic prosperity, and resilience. These cities have made sure that all residents have enjoyed the benefits. They have managed to deliver quick wins in specific use cases and have reused the modular solutions they have built to extend the capabilities across the whole city.
The 2020 Smart Cities and Communities Europe and Central Asia Awards recognize truly groundbreaking and transformative projects in the following areas:
Economic development and civic engagement
Sustainable urban planning and administration
Data-driven public safety
Resilient infrastructure
Intelligent transportation
Eligible Projects
Eligible projects are those that are implemented by cities, counties, states, provinces, towns, villages, non-profit organizations, educational institutions, public transit authorities, and utilities. Nominations should include at least one 3rd Platform (cloud, social media, Big Data and analytics, mobile computing) or emerging (blockchain, IoT, AI, AR/VR, quantum, robotics, 3D printing) technology.
Coverage