Current:

EMEA Purpose-Built Backup Appliances Market Value Maintains Positive Growth in 1Q20, Says IDC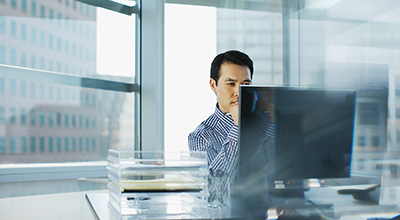 16 Jun 2020
EMEA Purpose-Built Backup Appliances Market Value Maintains Positive Growth in 1Q20, Says IDC
LONDON, June 16, 2020 — The EMEA purpose-built backup appliance (PBBA) market rose in value 3.3% year on year to $320.1 million in the first quarter of 2020, according to International Data Corporation's (IDC) Worldwide Quarterly Purpose-Built Backup Appliance Tracker.
Total EMEA PBBA open systems shipments were valued at $307.5 million — an increase of 5.4% year on year. PBBA mainframe system sales declined 31.3% year on year in 1Q20.
"PBBA appliances will remain relevant in the data protection market in EMEA, as the most popular way to do backup," said Jimena Sisa, senior research analyst, EMEA Storage Systems, IDC. "Given the impact of COVID-19 on business, European enterprises want to ensure data availability, access, and management for remote workers and to meet regulatory obligations, accelerating the transition to cloud data protection. The PBBA target devices will be more affected by this shift and continue to decline."
Regional Highlights
Western Europe
The PBBA tracker for Western Europe indicates a nearly flat performance in terms of value, with 0.6% year-on-year growth, reaching $250.05 million in the first quarter of 2020.
The DACH market was the largest in Western Europe in 1Q20, responsible for 30.0% of the market's value, with growth of 17.2% year on year.
The U.K. maintained almost the same market share as last year, at 26.1%, with only a slight growth of 0.2% in market value, to take second place in the Western European PBBA market. Growth in value was 1.3% year on year.
The French PBBA market ranked third with 32.6% growth year on year in value, and 14.1% market share.
"Organizations are showing a greater willingness to update their legacy or 3rd Platform technologies and are keen to engage in cloud-based data protection projects to help companies grow their business in the digital transformation age. The current crisis will force European enterprises to consider cloud options more seriously, as the use of cloud for data protection tasks can help businesses overcome current challenges such as lack of physical access to datacenters to manage data," said Sisa.
CEMA
The PBBA market in Central and Eastern Europe, the Middle East, and Africa (CEMA) grew at the beginning of 2020 during the start of the COVID-15 pandemic in the region, growing 14.1% YoY, or $70.0 million in value terms.
The bigger markets in CEMA contributed to growth in both the CEE and MEA subregions, leading to solid double-digit performance. As expected, the open systems segment was the growth trigger, with most companies closing a successful quarter in the space.
"COVID-19 measures affecting the economy and the business undoubtedly changed enterprises' and governments' investment plans," said Marina Kostova, research manager, EMEA storage systems, IDC. "However, data protection and restore were not only investments that could not be postponed, but were actually boosted by remote working and collaboration shifting the focus from other secondary workloads to backup and recovery, and from on-prem to cloud environments."
Taxonomy Notes
IDC defines a purpose-built backup appliance as a standalone disk-based solution that utilizes software, disk arrays, server engines, or nodes that are used for backup data and specifically for data coming from a backup application (e.g., NetWorker, NetBackup, TSM, and Backup Exec) or can be tightly integrated with the backup software to catalog, index, schedule, and perform data movement. PBBAs are deployed in standalone configurations or as gateways. PBBA solutions deployed in a gateway configuration connect to and store backup data on general-purpose storage. Here, the gateway device serves as the component that is purpose built solely for backup and not to support any other workload or application. Regardless of packaging (as an appliance or gateway), PBBAs can have multiple interfaces or protocols. They can also provide and receive replication to or from remote sites and a secondary PBBA for disaster recovery.
IDC's Worldwide Quarterly Purpose-Built Backup Appliance Tracker provides vendor share, market size, and forecasts for purpose-built backup appliances. IDC provides key market insights and growth for vendors active in the PBBA market and for those looking to introduce new products into the market. Revenue and capacity for disk systems behind PBBA gateways are included in the PBBA market sizing and forecast. Some PBBA solutions integrate the data movement engine (backup application) with the appliance, while others serve only as a target for incoming backup application data. Both solutions are included in the PBBA market sizing, although segmentation between the two product categories is provided.
Major companies covered in this tracker include Dell Inc., Veritas, HPE, IBM, Quantum, Barracuda, Oracle, Fujitsu, Exagrid, HDS, Unitrends, and FalconStor Software.
Contact
For more information, please contact Jimena Sisa (jsisa@idc.com, +44 20 8987 7121) or Marina Kostova (mkostova@idc.com, +359 2 969 3055).
Coverage