Current:

IDC Europe Launches Vertical Strategy and Execution (VSX) Matrix to Help IT Vendors Assess and Improve Their Vertical Market Positioning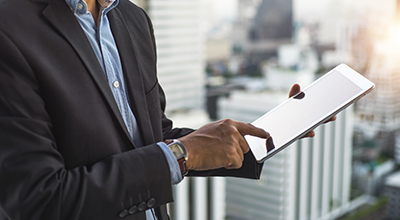 19 Jun 2020
IDC Europe Launches Vertical Strategy and Execution (VSX) Matrix to Help IT Vendors Assess and Improve Their Vertical Market Positioning
MILAN, June 19, 2020 — IDC's Customer Insights and Analysis Team has announced the launch of the European Vertical Strategy and Execution (VSX) Matrix, a tool to help IT vendors assess and improve their vertical market positioning.
IT vendors' effective planning and execution of a widespread vertical market strategy is becoming ever more important, especially in this uncertain time due to COVID-19. For IT vendors, the ability to differentiate offerings and organize related go-to-market strategies across industries is vital to tackle sharp changes in demand for products and services, identify unexpected pockets of growth or new business opportunities, and meet industry-specific needs and expectations.
"It's often very difficult for IT vendors to identify and summarize their vertical positioning in a simple and effective way and identify the proper actions to improve their own performance across industries," said Stefano Perini, senior research analyst, IDC European Customer Insights and Analysis. "The European Vertical Strategy and Execution Matrix was designed to meet these needs by helping to assess IT vendors' vertical strategy and vertical execution maturity and provide guidance on how to take this maturity to the next level."
IDC European Vertical Strategy and Execution (VSX) Matrix
The full report describing the IDC European VSX Matrix is available at https://www.idc.com/getdoc.jsp?containerId=EUR146480320. The study introduces the factors that make up a successful vertical market strategy and analyzes the European vertical effectiveness of selected key IT players, positioning them in a four-quadrant matrix (see figure). It also provides a list of actionable insights to help IT providers establish a solid and forward-looking vertical strategy.
"The perfect vertical market strategy is a subtle mix of planning — constantly monitoring industry trends, pinpointing sweet spots and leading digital use cases, while adapting solution portfolios to industry-specific needs — and go-to-market execution that includes industry-defined communication campaigns, a vertical-oriented sales structure, and differentiated channel and ecosystem expansion," said Andrea Siviero, associate research director, IDC European Customer Insights and Analysis.
Details on the IT vendors included in the first release of the matrix, as well as additional information on methodology and study highlights, are available on request. For more information, please contact Stefano Perini (sperini@idc.com), Andrea Siviero (asiviero@idc.com) or other members of the IDC European Customer Insights and Analysis Team.
Coverage