Current:

IDC Announces Winners of European Future of Work Awards, 2020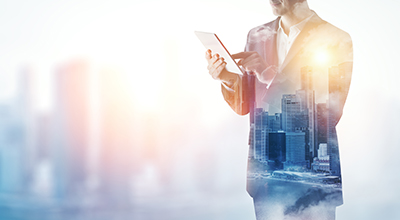 23 Jun 2020
IDC Announces Winners of European Future of Work Awards, 2020
LONDON, June 23, 2020 — International Data Corporation (IDC) has announced the winners of the first European Future of Work Awards. Future of work is becoming a key topic for C-level executives in organizations across Europe. IDC launched the awards to help organizations share best practices and reward excellence, focusing on transformative projects that make organizations and employees more efficient and more satisfied with their workplace.
The inaugural edition of the awards shone the spotlight on a number of innovative organizations. Among these, the three category winners stood out.
Insight Technology Solutions GmbH won the Future of Workspace Award for transforming its whole physical workspace to reflect teammates' communication and collaboration, productivity, and social needs. Insight Technology Solutions was supported by global communication and collaboration company Poly during the project.
Humanitarian Leadership Academy won the Future of Work Culture Award for a highly innovative project using VR to deliver transformative soft skills training, helping employees to see the issues through the eyes of others. The company was supported by soft skills training solution provider BodySwaps.
Santander Consumer Bank Nordics won the Future of Workforce Award for a complex, well-executed project that saved more than 30,000 employee hours a year, increasing both efficiency and employee satisfaction via the use of RPA. It was supported by Automation Anywhere's RPA solution.
"The quality of all the submissions, and the winners in particular, shows that European organizations are going above and beyond in their quest to make the workplace better for employees and make organizations work more efficiently," said Jan Alexa, research manager, IDC European Future of Work Practice. "We expect the current crisis to further accelerate the transformative efforts across Europe, and we will see an even greater roster of innovative projects next year."
Coverage