Current:

EMEA Tablet Market Posts Strongest Performance Since 2013, Says IDC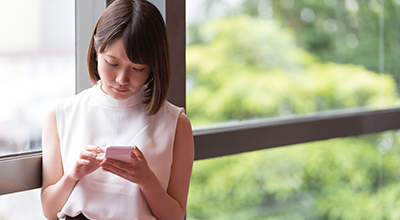 03 Sep 2020
EMEA Tablet Market Posts Strongest Performance Since 2013, Says IDC
LONDON, September 3, 2020 — The Europe, Middle East, and Africa (EMEA) tablet market grew by 23.8% YoY, reaching 11.9 million units in the second quarter of 2020, according to International Data Corporation (IDC). Tablets performed positively for the first time in six years in EMEA and posted the strongest growth since 2013, when the market had not yet reached maturity. The consumer segment was the main driver, with 27.1% YoY growth. This was triggered by the COVID-19 pandemic and the sudden need to acquire devices for leisure and education purposes during lockdown.
"Demand in Western Europe remained healthy throughout the whole quarter as tablets emerged as a reliable and affordable alternative for consumers to meet their needs for content consumption and provide access to remote schooling during the lockdown," said Helena Ferreira, research analyst, IDC Western Europe Personal Computing Devices. "Backlogs created in the first quarter of the year, due to severe constraints in the supply chain, also contributed to the large volume of shipments."
The Western European tablet market grew 28.3% YoY in the second quarter of the year, while Central and Eastern Europe (CEE) and Middle East and Africa (MEA) increased 26.9% and 10.8% YoY respectively.
"The CEE and MEA tablet markets in 2Q20 performed much stronger than predicted," said Stefania Lorenz, associate VP EMEA. "The spike in consumer demand for tablets was driven by the lack of notebooks in the market. In fact, tablets were not expected to be the first choice for home-schooling or home-working, but younger students and children were equipped with tablets instead of notebooks. The 'forced' working and schooling from home has pushed demand to high volumes in both CEE and MEA."
Vendor Highlights
Samsung retained the lead in EMEA, with a solid performance across the whole region, particularly through large deployments in some developing economies. Apple remained in second position, driven by the popularity of the iPad among consumers in Western Europe and compelling education solutions. Huawei retained third place, with the vendor increasingly aggressive in pushing its tablet devices through promotional campaigns and bundling offers. The growing traction for Lenovo's slate devices in the education sector secured fourth place for the vendor in EMEA. Amazon benefited from the jump in online sales during the lockdown to regain fifth place.Top 5 Tablet Companies in EMEA — Shipments, Market Share, and Year-Over-Year Growth, 2Q20 (Finals) (Shipments in Thousands)
Company

2Q20 Shipments

2Q20
Share

2Q19 Shipments

2Q19
Share

YoY
Growth

Samsung

3,376

28.3%

1,995

20.7%

69.3%

Apple

2,560

21.5%

2,408

25.0%

6.3%

Huawei

1,792

15.0%

1,185

12.3%

51.2%

Lenovo

1,447

12.1%

831

8.6%

74.1%

Amazon.com

457

3.8%

434

4.5%

5.2%

Others

2,292

19.3%

2,778

28.9%

-17.5%

Total

11,924

100%

9,632

100%

23.8%
Source: IDC EMEA Personal Computing Device Quarterly Tracker (Tablet), 2Q20
The EMEA tablet market is expected to jump 10.9% YoY in calendar 3Q20 and close 2020 with 3.7% YoY growth. Contrary to expectations three months ago, the market did not slow down from June. The growing number of devices per household is expected to help maintain a buoyant third calendar quarter.
"Despite the easing of lockdown restrictions throughout the region, public behavior remains cautious in general," said Daniel Goncalves, research manager, IDC Western Europe Personal Computing Devices. "Therefore income that would otherwise have been spent on holidays or other activities has been allocated to home entertainment, and this has benefited tablets. It's not just a matter of necessity — it's also being facilitated by the current situation."
Education will continue to have a strong impact on tablet performance in 3Q as the number of projects to digitize schools expands. The outlook for 4Q and beyond remains conservative after two quarters of strong shipments and the imminent impact of the economic downturn on consumer spending.
EMEA Tablet Forecast by OS, 2Q20 Forecast for 2020–2024 (Shipments in Thousands)
OS

2020 Shipments*

2020
Share*

2024 Shipments*

2024
Share*

2020–2024 CAGR*

Android

32,026

71.1%

24,421

66.8%

-6.6%

iOS

10,659

23.7%

9,221

25.2%

-3.6%

Windows

2,331

5.2%

2,877

7.9%

5.4%

Others

9

0.0%

41

0.1%

44.6%

Total

45,026

100.00%

36,560

100.00%

-5.1%
Source: IDC EMEA Personal Computing Device Quarterly Tracker (Tablet), 2Q20
Note: Tablets are portable, battery-powered computing devices inclusive of both slate and detachable form factors. Tablets may use LCDs or OLED displays (epaper-based ereaders are not included here). Tablets are both slate and detachable keyboard form factor devices with color displays equal to or larger than 7in. and smaller than 16in.
IDC's Quarterly PCD Tracker provides unmatched market coverage and forecasts for the entire device space, covering PCs and tablets, in more than 80 countries — providing fast, essential, and comprehensive market information across the entire personal computing device market.
For more information on IDC's EMEA Quarterly Personal Computing Device Tracker or other IDC research services, please contact Vice President Karine Paoli on +44 (0) 20 8987 7218 or at kpaoli@idc.com. Alternatively, contact your local IDC office or visit www.idc.com.
Coverage
Companies Covered
Amazon.com Inc., Huawei Technologies Co., Ltd., Lenovo Group Limited, Apple Inc., Samsung
Regions Covered
Central and Eastern Europe, Middle East and Africa, Western Europe
Topics Covered
Android, Detachable tablet, Slate tablet, Windows mobile, iOS