Current:

EMEA Tablet Momentum Continues in 3Q as Education Demand Surges, Says IDC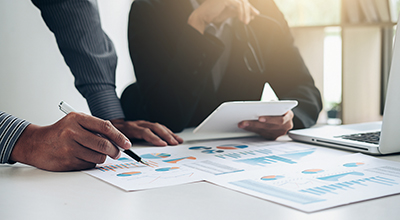 06 Nov 2020
EMEA Tablet Momentum Continues in 3Q as Education Demand Surges, Says IDC
LONDON, November 6, 2020 — The Europe, Middle East, and Africa (EMEA) tablet market surged in 3Q20 (+22.9% YoY) and reached 13.5 million units, according to International Data Corporation (IDC). The EMEA tablet market experienced another strong quarter across all regions, as shipments to address education tenders jumped to unprecedented volumes, reaching 1.7 million units in the region. Despite a slight deceleration, the traction in consumer demand remained strong, growing 14% YoY with a total of 10.2 million units.
"In Western Europe we see an increasing number of school digitalization projects in which tablets are being requested," said Helena Ferreira, research analyst, IDC Western Europe Personal Computing Devices. "In primary education in particular, where some content creation features can be compromised, tablets are often the favorite option due to their affordability. The ongoing demand for home entertainment as a response to the so-called 'new normal' imposed by the pandemic continued to benefit the tablet market."
In Western Europe, the market grew 15.6% YoY, while Central and Eastern Europe (CEE) along with the Middle East and Africa (MEA) — the CEMA region — increased 34.6% YoY and 37.3% YoY respectively.
"CEMA's increase was boosted by significant educational projects based on COVID-19 response or ongoing digitalization projects in education," said Nikolina Jurisic, senior program manager, Europe. "Many countries in both regions — including Croatia, Poland, Romania, Kazakhstan, and Egypt — recorded large shipments in the sector. Autumn preparations for home-schooling and social distancing, together with ongoing supply shortages in notebook PCs, pushed consumer demand for tablets to high volumes."
Vendor Highlights
Samsung performed strongly across EMEA to retain the top spot, driven particularly by its presence in school RFPs in MEA. Apple retained second place, supported by its huge popularity in Western Europe and by the traction for its education offer in more developed economies. Lenovo took advantage of growing demand for tablets to address the needs of students, enabling it to regain third place. Despite a good performance across all regions, Huawei dropped to fourth as it remains almost exclusively a consumer brand in the tablet space. Amazon secured its place in top 5, despite a double-digit decline, as Prime Day was postponed to October.
Note: Tablets are portable, battery-powered computing devices inclusive of both slate and detachable form factors. Tablets may use LCDs or OLED displays (epaper-based ereaders are not included here). Tablets are both slate and detachable keyboard form factor devices with color displays equal to or larger than 7in. and smaller than 16in.
IDC's Quarterly PCD Tracker provides unmatched market coverage and forecasts for the entire device space, covering PCs and tablets, in more than 80 countries — providing fast, essential, and comprehensive market information across the entire personal computing device market.
For more information on IDC's EMEA Quarterly Personal Computing Device Tracker or other IDC research services, please contact Vice President Karine Paoli on +44 (0) 20 8987 7218 or at kpaoli@idc.com. Alternatively, contact your local IDC office or visit www.idc.com.
Coverage