Current:

EMEA Smartphones Bounced Back in 3Q Before New Lockdowns, Says IDC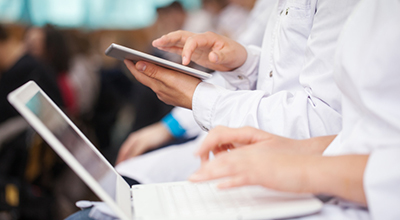 24 Nov 2020
EMEA Smartphones Bounced Back in 3Q Before New Lockdowns, Says IDC
LONDON, November 24, 2020 — The EMEA smartphone market threw off the coronavirus blues in the third quarter, bouncing back to register some growth over the same period in 2019, according to International Data Corporation's (IDC) Worldwide Quarterly Mobile Phone Tracker. Total smartphone volumes were 93.1 million, up 2.1% on 3Q19, for a value of $27.7 billion.
This contrasted with year-on-year drops in the first two quarters of the year, when the market fell around 8% in each quarter compared with the year before.
Smartphone shipments in Europe were 53.2 million, with the average sales price $17 higher than in the second quarter, at $392 at retail price before sales taxes.
Shops were largely open in the region in the third quarter as countries enjoyed a respite from the lockdowns of the spring and early summer, though some restrictions were reintroduced by the end of the quarter.
"As anticipated, consumers took advantage of the opportunity to get out and about again, and that benefitted the phone market as footfall in retail phone outlets rose again," said Marta Pinto, research manager at IDC EMEA. "As far as brands were concerned in Western Europe, Apple did well, despite none of the new iPhone 12 5G models being on sale during the quarter due to the later-than-usual Apple launch."
The most noticeable trend in Android in Europe was the further decline of Huawei. Its smartphone share, at 12.4%, was little more than half that a year ago.
Samsung had a strong quarter across Europe, and its share rose above a third of the market to 37.1% in 3Q. "It was clearly one of the brands that benefitted from Huawei's retrenchment," said Simon Baker, program director at IDC EMEA. "Another was Huawei's Chinese rival Xiaomi, which recorded its highest ever share in Europe at 18.1%. At the moment the Android market continues to show consolidation, but in the next few quarters a number of other Chinese brands that have been waiting in the wings, among them OPPO, vivo, realme, and OnePlus, are expected to become more prominent."
There was a slight increase in 5G shipments, but the real takeoff in the market will come in the current quarter with the arrival of the new iPhone 12 range, according to Pinto.
With the widespread increase in lockdown measures in the fourth quarter, IDC expects the overall EMEA smartphone market in 4Q to be relatively subdued and not to grow over 4Q19. Looking at 2020 as a whole, however, despite the disruption of the coronavirus crisis the EMEA smartphone market is forecast to come close to 400 million units for the first time, and to be slightly larger than in 4Q19.
Top 5 EMEA Smartphone Companies, Shipments, Market Share, and Year-Over-Year Growth,
3Q20 (Shipments in Millions of Units)
Company

3Q20 Shipments

3Q20
Market Share

3Q19 Shipments

3Q19
Market Share

YoY
Growth

Samsung

29.6

31.8%

31.6

34.7%

-6.3%

Xiaomi

13.4

14.4%

6.0

6.6%

121.9%

Transsion

12.4

13.4%

8.6

9.5%

43.9%

Apple

11.8

12.7%

11.8

13.0%

-0.2%

Huawei

10.8

11.7%

17.4

19.2%

-37.8%

Others

15.1

16.0%

15.7

17.0%

-4.1%

Total

93.1

100%

91.1

100%

2.1%
Source: IDC Worldwide Quarterly Mobile Phone Tracker, October 2020
IDC's Worldwide Quarterly Mobile Phone Tracker fills the demand for detailed and timely information on the total mobile phone and smartphone markets for handset vendors, software developers, service providers, component suppliers, and investors. It provides insightful analysis through quarterly market share data by region. The tracker delivers a quarterly web database that details the performance of the market's individual players and answers important product-planning and product-positioning questions.
For more information on IDC's Worldwide Quarterly Mobile Phone Tracker or other IDC research services, please contact Vice President Karine Paoli on +44 (0) 20 8987 7218 or at kpaoli@idc.com. Alternatively, contact your local IDC office or visit www.idc.com.
About IDC
International Data Corporation (IDC) is the premier global provider of market intelligence, advisory services, and events for the information technology, telecommunications, and consumer technology markets. With more than 1,100 analysts worldwide, IDC offers global, regional, and local expertise on technology and industry opportunities and trends in over 110 countries. IDC's analysis and insight helps IT professionals, business executives, and the investment community to make fact-based technology decisions and to achieve their key business objectives. Founded in 1964, IDC is a wholly owned subsidiary of International Data Group (IDG), the world's leading tech media, data, and marketing services company. To learn more about IDC, please visit www.idc.com. Follow IDC on Twitter at @IDC and LinkedIn. Subscribe to the IDC Blog for industry news and insights: http://bit.ly/IDCBlog_Subscribe.
For more information, contact:
Simon Baker
+7 495 974 77 47 ext. 97123
sbaker@idc.com
Marta Pinto
+44 (0) 20 8987 7240
Coverage