Current:

Education Projects Drive the Tablet Market Up, With Apple in the Lead, says IDC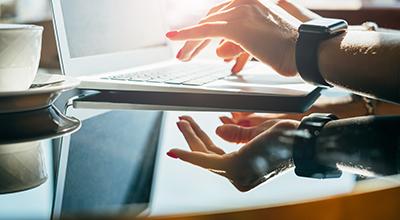 25 Nov 2020
Education Projects Drive the Tablet Market Up, With Apple in the Lead, says IDC
London, November 25, 2020 — The tablet market in Western Europe continued to experience a strong performance in the third quarter of 2020, as shipments grew 15.6% year over year to 8.2 million units, according to data from International Data Corporation (IDC) Worldwide Quarterly Personal Computing Device Tracker.
Detachable tablets — a tablet with a keyboard attached — grew 170.5% year on year to represent 40.1% of total shipments in Q3 2020, while slate tablets declined 16.5% year over year. Content creation continues to drive tablet adoption and replacement cycles, with education being a major driver of growth in the segment.
Total shipments to the education segment increased 89.1% year on year in Western Europe, making it the fastest growing segment in the region.
"Tablets are becoming important learning tools for students in Western Europe," said Francisco Jeronimo, associate vice president at IDC EMEA. "Across every country in the region a growing number of schools are introducing tablets in the classroom, as digital books and learning applications are becoming part of most curriculums. These large education tenders are impacting the tablet market performance and growth."
The surge of tablets in education has been particularly beneficial for Apple, as it helped the company to increase its market share in the region. Apple dominates the education segment with 64% market share.
Samsung, Lenovo, and Huawei also excelled in the consumer segment, with mid- to low-end products targeting a segment of users that needs a tablet for content consumption (mainly entertainment) more than content creation.
Note: Tablets are portable, battery-powered computing devices inclusive of both slate and detachable form factors. Tablets may use LCDs or OLED displays (epaper-based ereaders are not included here). Tablets are both slate and detachable keyboard form factor devices with color displays equal to or larger than 7in. and smaller than 16in.
IDC's Quarterly PCD Tracker provides unmatched market coverage and forecasts for the entire device space, covering PCs and tablets, in more than 80 countries — providing fast, essential, and comprehensive market information across the entire personal computing device market.
For more information on IDC's EMEA Quarterly Personal Computing Device Tracker or other IDC research services, please contact Vice President Karine Paoli on +44 (0) 20 8987 7218 or at kpaoli@idc.com. Alternatively, contact your local IDC office or visit www.idc.com.
Coverage