Current:

Demand from Ongoing Lockdowns Will Drive Double-Digit PC Growth in EMEA Through to 2021Q1, Says IDC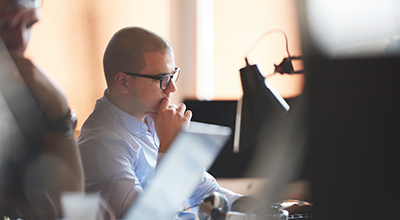 26 Nov 2020
Demand from Ongoing Lockdowns Will Drive Double-Digit PC Growth in EMEA Through to 2021Q1, Says IDC
LONDON, November 25, 2020 — According to research by International Data Corporation (IDC), shipments of EMEA traditional PCs (a combination of desktops, notebooks, and workstations) will total 82.1 million in 2020, a 12.7% YoY growth. With the impact of the global pandemic not expected to undergo any immediate improvement, the ongoing demand for devices to enable working, studying, and consuming media from home will continue to be strong throughout 2020 and into the first half of 2021.
The Western European commercial market is expected to return to growth (+7.1% YoY) in 2020Q4 as lockdowns and restrictions accelerate the transition toward mobility, further skewing the product mix in favor of notebooks.
"The second wave of the pandemic, allied with businesses still shifting to an indefinite remote working environment, will continue to erode demand for stationary devices," said Liam Hall, senior research analyst, IDC Western Europe Personal Computing. "Conversely, the persisting exceptional demand for mobile devices needed to support working from home will be further bolstered by the ongoing rollouts of substantial education tenders across many of the region's key geographies."
The Western European consumer market is anticipated to grow 28.0% YoY in 2020Q4, its third consecutive quarter of substantial growth, with both product categories performing well. Despite the expected impact caused by the shift toward mobile devices, desktops will benefit from growing gaming demand to keep people entertained at home during lockdowns. Furthermore, for price-sensitive consumers, stationary form factors provide the best specification-to-cost ratio. Notebooks will remain the preferred form factor and will continue to experience exceptional growth driven by the need to equip every household member with a device for remote learning, as well as entertainment, during the ongoing lockdown periods.
The overall PC market in both the CEE and MEA regions is expected to post further healthy growth of 12.1% and 7.6% YoY respectively for the final quarter of the year. Both regions will continue to be positively influenced by the demand for notebooks driven by the need to equip more family members with a device.
"With stricter measures being applied in many countries, more people working from home, increased interest in computer gaming or other means of online entertainment, and more distance learning, demand will continue to grow," said Stefania Lorenz, associate vice president, PCs, Systems, and Infrastructure Solutions, IDC CEMA. "The public sector, especially the education segment, is predicted to remain very strong in both regions, with expected volumes of 334,000 and 224,000 in CEE and MEA respectively, equating to annual triple-digit growth. The need to digitalize education became a fundamental goal for most regional countries."
IDC's Quarterly PCD Tracker provides unmatched market coverage and forecasts for the entire device space, covering PCs and tablets, in more than 80 countries — providing fast, essential, and comprehensive market information across the entire personal computing device market. For more information on IDC's EMEA Quarterly Personal Computing Device Tracker or other IDC research services, please contact Vice President Karine Paoli on +44 (0) 20 8987 7218 or at kpaoli@idc.com. Alternatively, contact your local IDC office or visit www.idc.com.
Coverage