Current:

New IDC MarketScape Evaluates Worldwide Retail Co-Innovation Service Providers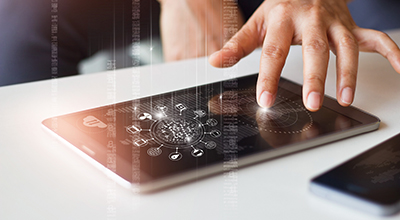 16 Dec 2020
New IDC MarketScape Evaluates Worldwide Retail Co-Innovation Service Providers
LONDON, December 16, 2020 — According to IDC's Global Retail Innovation Survey 2020, over the next three years 56% of retailers are planning to innovate their business models by addressing the partner ecosystem — making it the top priority for innovation activities. These retailers are already investing to integrate ecosystem data and co-innovate with partners to generate new B2B2C value across their extended value chains.
In fact, 14% of retailers are already actively running at least one co-innovation program. These retailers are often driven by an overarching innovation strategy and focus on continuously innovating their business models. Within the next 24 months, a further 64% of retailers will be active in co-innovation.
IDC believes that co-innovation is a key enabler of "commerce everywhere" business models, and retailers have a broad range of opportunities to co-innovate by establishing formal and long-term partnerships with existing or new stakeholders.
The key objective of these partnerships is to generate new, tangible value for the retailer, the involved enterprise parties, and consumers. Importantly, co-innovation can be properly executed only by taking into account the key dimensions of people, process, and technology.
IDC Retail Insights aims to help retailers select co-innovation service providers (SPs). IDC's new Worldwide Retail Co-Innovation Service Provider 2020 Vendor Assessment MarketScape assesses the capabilities and strategies of worldwide SPs in supporting and collaborating with the retail industry to define and execute co-innovation strategies. As part of this, we consider the shared work conducted by SPs and their retail industry clients, with the objective of innovating clients' business models.
The study evaluates 11 vendors: Accenture, Capgemini, CGI, Cognizant, EPAM, HCL, IBM, Publicis Sapient, TCS, Tech Mahindra, and Wipro. Vendors are evaluated on a range of capabilities, including:
A start-up sourcing program
A formal program for the co-development of intellectual property (IP) shared between the retailer and the service provider
A network of co-innovation labs
A hackathon and crowdsourcing program
Business and IT consulting to enable co-innovation processes by leveraging technologies such as cloud, artificial intelligence/machine learning (AI/ML) analytics, 5G, blockchain, IoT, 3D printing, and robotics
Systems integration services leveraged to integrate the outcomes of co-innovation over the different phases of innovation piloting, implementing, and scaling
Retail-specific business analytics services to be leveraged for data-driven decision making during the overall co-innovation process
Based on the assessment of co-innovation services offerings for this IDC MarketScape, we found that:
Overall, the SP community is dedicating greater efforts to the development of co-innovation services.
Some SPs demonstrate excellent breadth and depth of proprietary co-innovation services offerings, focusing on providing selected retail-specific services.
Some SPs demonstrate an excellent strategic setup for co-innovation services. These SPs leverage very clear and forward-looking co-innovation frameworks to facilitate co-innovation.
For more information on the study or to arrange a one-on-one briefing with Giulio Raffaele, please contact Mathew Heath at +44 20 8987 7107 or mheath@idc.com.
About IDC MarketScapes
The IDC MarketScape   criteria selection, weightings, and vendor scores represent well-researched IDC judgment about the market and specific vendors. IDC analysts tailor the range of standard characteristics by which vendors are measured through structured discussions, surveys, and interviews with market leaders, participants, and end users. Market weightings are based on user interviews, buyer surveys, and the input of IDC experts in each market. IDC analysts base individual vendor scores, and ultimately vendor positions, on the IDC MarketScape on detailed surveys and interviews with vendors, publicly available information, and end-user experiences in an effort to provide an accurate and consistent assessment of each vendor's characteristics, behavior, and capability.
About IDC Retail Insights
IDC Retail Insights  assists retail businesses and IT leaders, as well as the suppliers that serve them, in making more effective technology decisions by providing accurate, timely, and insightful fact-based research and consulting services. Staffed by senior analysts with decades of industry experience, our global research analyzes and advises on business and technology issues facing asset-intensive, brand-oriented, technology-oriented, and engineering-oriented retail industries. International Data Corporation (IDC) is the premier global provider of market intelligence, advisory services, and events for the information technology market. IDC is a wholly owned subsidiary of IDG, the world's leading technology, media, research, and events company. For more information, please visit www.idc-ri.com, email info@idc-ri.com, or call 508-988-7900. Visit the IDC Retail Insights Community at http://idc-community.com/retail.
Coverage
Companies Covered
Regions Covered
Topics Covered
Vertical Markets