Current:

New IDC MarketScape Evaluates Worldwide Retail Commerce Platform Service Providers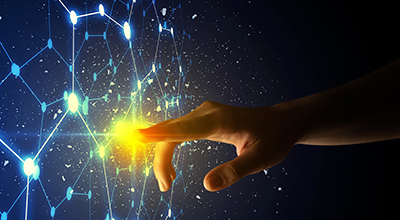 16 Dec 2020
New IDC MarketScape Evaluates Worldwide Retail Commerce Platform Service Providers
LONDON, December 16, 2020 — Retail has been fast-forwarding to the "next normal," a phase characterized by rapid changes in consumer behavior, including a dramatic shift toward online shopping. This is resulting in greater retail operation complexity, with retailers moving quickly toward the execution of retail commerce platform services and capabilities.
A retail commerce platform is essential for retailers to compete in the current environment and prepare for the future, as it enables them to pilot, implement, and scale innovation at speed. 42% of retailers globally have already implemented or are currently implementing a retail commerce platform, while 57% plan to invest in one over the next 12–24 months, according to IDC's Global Retail Innovation Survey 2020.
IDC Retail Insights aims to help retailers select worldwide retail commerce platform service providers. IDC's new Worldwide Retail Commerce Platform Service Provider 2020 Vendor Assessment MarketScape assesses the capabilities and strategies of selected enterprise service providers in serving the specific needs of retail companies worldwide across industry segments (food and non-food retail). Service providers are assessed on specific capabilities in designing and managing organizational change, and implementing, releasing, and supporting the evolution of a complete retail commerce platform.
The study evaluates 12 vendors: Accenture, Capgemini, CGI, Cognizant, EPAM, HCL, IBM, Infosys, Publicis Sapient, TCS, Tech Mahindra, and Wipro. Vendors are evaluated on their success in:
Business consulting (strategy; operational improvement; finance and accounting; governance, risk, and compliance)
IT consulting (IT strategy, IT operations)
Systems integration and network consulting and integration
Custom application development
Outsourcing services (BPO), application management, and IT outsourcing
Support and training services
Software deploy and support
For more information on the study or to arrange a one-on-one briefing with Filippo Battaini, please contact Mathew Heath at +44 20 8987 7107 or mheath@idc.com.
About IDC MarketScapes
The IDC MarketScape   criteria selection, weightings, and vendor scores represent well-researched IDC judgment about the market and specific vendors. IDC analysts tailor the range of standard characteristics by which vendors are measured through structured discussions, surveys, and interviews with market leaders, participants, and end users. Market weightings are based on user interviews, buyer surveys, and the input of IDC experts in each market. IDC analysts base individual vendor scores, and ultimately vendor positions, on the IDC MarketScape on detailed surveys and interviews with vendors, publicly available information, and end-user experiences in an effort to provide an accurate and consistent assessment of each vendor's characteristics, behavior, and capability.
About IDC Retail Insights
IDC Retail Insights  assists retail businesses and IT leaders, as well as the suppliers that serve them, in making more effective technology decisions by providing accurate, timely, and insightful fact-based research and consulting services. Staffed by senior analysts with decades of industry experience, our global research analyzes and advises on business and technology issues facing asset-intensive, brand-oriented, technology-oriented, and engineering-oriented retail industries. International Data Corporation (IDC) is the premier global provider of market intelligence, advisory services, and events for the information technology market. IDC is a wholly owned subsidiary of IDG, the world's leading technology, media, research, and events company. For more information, please visit www.idc-ri.com, email info@idc-ri.com, or call 508-988-7900. Visit the IDC Retail Insights Community at http://idc-community.com/retail.
Coverage
Companies Covered
Regions Covered
Topics Covered
Vertical Markets