Current:

New IDC MarketScape Evaluates Worldwide Utilities Asset Performance Management Vendors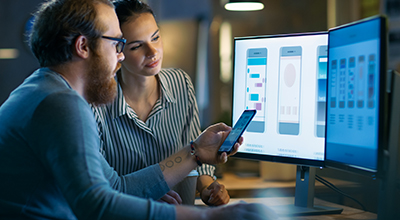 18 Dec 2020
New IDC MarketScape Evaluates Worldwide Utilities Asset Performance Management Vendors
MILAN AND FRAMINGHAM, December 18, 2020 — While being part of a broader group of industries that deploy asset performance management (APM), utilities are faced with challenges that are specific to their business. The energy transition toward decentralized and cleaner energy resources is moving forward at full pace across many regions. The cost of renewable energy has experienced a precipitous fall in the past 10 years, leading to a corresponding increase in their installed capacity. Electricity grids must tackle the resulting volatility while accommodating the uptake of electric vehicles (EVs). Utility natural gas networks are under pressure to limit leaks and the dangerous consequences that can ensue, while making the most of the existing, aging infrastructure. Maintaining aging infrastructure is also a challenge for the water sector, which must also cope with a rapidly growing global population.
The new IDC MarketScape: Worldwide Utilities Asset Performance Management 2020–2021 Vendor Assessment (IDC #US46211820, December 2020) assesses the capabilities and strategies of companies addressing the utility sector with an APM offering. The report evaluates the following nine vendors: AspenTech, AVEVA, Bentley, DNV GL, GE Digital, Hitachi ABB Power Grids, IBM, IPS, and SAP.
"Utilities must embed the transition to a more sustainable world in their strategies. Their existing or planned investments in assets are part of this effort, thus, selecting the right APM is fundamental be it for thermal, renewable generation, electricity, gas, or water networks," said Phevos Skalidis, research manager, IDC Energy Insights.
"The utility industry has advanced its digital capabilities in recent years. As a result, the approach to asset management has evolved. An advanced approach to asset management enables a seamless digital connection between operational assets, field workers, and other departments across the organization in their APM efforts," said John Villali, research director, IDC Energy Insights.
Looking at the APM vendor ecosystem addressing the utility industry, IDC Energy Insights sees that:
• Vendors' go to market in terms of APM sometimes comprises more than one product. This is usually the case either because of a past acquisition or because of an approach that targets specific needs (e.g., predictive maintenance).
• An APM product needs to be integrated with existing IT infrastructures that support a utility's APM efforts. Its features occasionally overlap with some of the features of other products such as enterprise asset management (EAM). Vendors also greatly differ with regards to adjacent offerings, with some focusing exclusively on APM and others covering a far broader range of products.
• Advances in technologies such as the Industrial Internet of Things (IIoT), artificial intelligence (AI), and machine learning (ML) are transforming the way assets are monitored, maintained, and optimized. Vendors are heavily investing in these technologies, embedding them in their products or even acquiring highly specialized companies.
• Some vendors market their APM products as capable of addressing a wide spectrum of verticals, including utilities. Since the specific characteristics of different asset types must be accounted for, for example in failure mode and effects analysis (or FMEA) libraries, some vendors resort to third parties to achieve meaningful verticalization.
About IDC MarketScape
The IDC MarketScape criteria selection, weightings, and vendor scores represent well-researched IDC judgment about the market and specific vendors. IDC analysts tailor the range of standard characteristics by which vendors are measured through structured discussions, surveys, and interviews with market leaders, participants, and end users. Market weightings are based on user interviews, buyer surveys, and the input of IDC experts in each market. IDC analysts base individual vendor scores, and ultimately vendor positions, on the IDC MarketScape on detailed surveys and interviews with vendors, publicly available information, and end-user experiences in an effort to provide an accurate and consistent assessment of each vendor's characteristics, behavior, and capability.
About IDC Energy Insights
IDC Energy Insights works with utility providers, oil and gas producers, and mining companies on how to leverage data and technology to improve operational excellence and create new information-based commodities. Its global team of analysts with decades of industry experience advises on how to create holistic digital operational strategies that deliver agile operations and how to harness information for improved decision making and the creation of new value add-services.
Coverage
Companies Covered
Regions Covered
Topics Covered
Vertical Markets