Current:

New IDC MarketScape Evaluates Worldwide Oil and Gas Asset Performance Management Vendors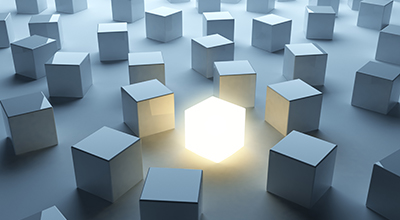 18 Dec 2020
New IDC MarketScape Evaluates Worldwide Oil and Gas Asset Performance Management Vendors
MILAN AND FRAMINGHAM, December 18, 2020 — Oil and gas (O&G) companies have focused on asset management for years, and in this respect the concept of an asset performance management (APM) solution has existed for some time. However, these solutions were often homegrown and developed to serve the needs of a specific asset or group. If these solutions were eventually expanded, there would often be issues with scalability and customization. While O&G companies continue to make substantial investments in the assets they utilize in their operations, only recently has focus started to shift to using asset-generated data with an APM platform to manage the assets more proactively across the entire business. Hence, demand for an operational asset optimization strategy — from planning to execution — is growing among O&G companies, and APM software and services have become more mature across many solutions providers. APM vendors have developed packaged offerings that consistently apply asset-centric technologies and Innovation Accelerators to O&G operational excellence use cases.
The new IDC MarketScape: Worldwide Oil and Gas Asset Performance Management 2020–2021 Vendor Assessment (IDC #EUR147032820, December 2020) assesses the capabilities and strategies of companies addressing the O&G industry with an APM offering. The report evaluates the following eight vendors: AspenTech, AVEVA, Bentley, Emerson, GE Digital, Honeywell, IBM, and SAP.
"Oil and gas operators recognize that asset performance is critical to positive economics in the current environment, and they have made significant investments in APM solutions to capture that value," said Andrew Meyers, research director, IDC Energy Insights.
"At this unprecedented time, asset-centric solutions such as APM and digital twins have been grabbing the attention of O&G companies to maximize remote assets' performance with minimum human intervention. Partner selection is crucial as not all O&G firms can create value out of their operational asset management initiatives. To avoid the common pitfalls, be mindful of APM solutions' essential success factors such as third-party integration capabilities, rich failure mode library, and industry expertise," said Gaurav Verma, research manager, IDC Energy Insights.
Looking at the APM vendor ecosystem addressing the O&G industry, IDC Energy Insights sees that:
• APM vendors' offerings around O&G asset management often combine with a variety of functionalities and vary from other vendors' offerings. It usually ranges from reliability-centered maintenance (RCM) to predictive maintenance, KPI-based visualization, root cause analysis, rounds management, digital inspection management, and real-time equipment health.
• A failure mode library is the heart of an APM software application in the asset maintenance space. Not many APM vendors own a rich failure mode library, but most companies have access to failure mode templates for commonly used asset types in the O&G industry.
• There is a divide between APM vendors' domain expertise in the O&G industry. Some vendors have rich oil industry experience, while others have gathered knowledge and experience working in other industrial sectors such as manufacturing, utilities, and mining.
• Over the past few years, many vendors considered in this IDC MarketScape have lined up portfolios of technology-led, innovation-led, and industry-led capabilities. However, only a few can roll these three types of capabilities into a consistent, industrialized offering.
For more information on the study or to arrange a one-on-one briefing with Gaurav Verma and Andrew Meyers, please contact Mathew Heath at +44 20 8987 7107 or mheath@idc.com.
About IDC MarketScape
The IDC MarketScape criteria selection, weightings, and vendor scores represent well-researched IDC judgment about the market and specific vendors. IDC analysts tailor the range of standard characteristics by which vendors are measured through structured discussions, surveys, and interviews with market leaders, participants, and end users. Market weightings are based on user interviews, buyer surveys, and the input of IDC experts in each market. IDC analysts base individual vendor scores, and ultimately vendor positions, on the IDC MarketScape on detailed surveys and interviews with vendors, publicly available information, and end-user experiences in an effort to provide an accurate and consistent assessment of each vendor's characteristics, behavior, and capability.
About IDC Energy Insights
IDC Energy Insights works with utility providers, oil and gas producers, and mining companies on how to leverage data and technology to improve operational excellence and create new information-based commodities. Its global team of analysts with decades of industry experience advises on how to create holistic digital operational strategies that deliver agile operations and how to harness information for improved decision making and the creation of new value add-services.
Coverage
Companies Covered
Regions Covered
Topics Covered
Vertical Markets