Current:

Large Education Rollouts Continue Driving the Tablet Market in EMEA, says IDC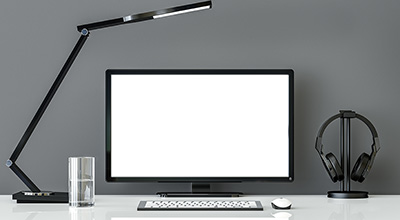 15 Feb 2021
Large Education Rollouts Continue Driving the Tablet Market in EMEA, says IDC
LONDON, February 11, 2021 — The tablet market in the Europe, Middle East, and Africa (EMEA) region totaled 14.6 million units in 4Q20, growing 11.7% YoY, according to data from IDC ' s Worldwide Quarterly Personal Computing Device Tracker. The continued demand generated by the pandemic resulted in another strong quarter for the EMEA tablet market. Shipments addressed to personal consumption continues to drive the market (14.2% YoY), reaching 11.3 million units this quarter, while the education sector recorded the highest volume ever, at 1.1 million units.
The positive impact of the ongoing demand in the market is visible across EMEA with all regions posting growth. The Central and Eastern Europe (CEE) posted a strong growth of 32.3% YoY, while the Middle East and Africa (MEA) grew by 10.3% YoY. The Western European market, despite a deceleration, achieved a growth of 7.7% YoY.
"In Western Europe government tenders to address school digitization projects such as the 'Digital Pact' in Germany or the 'Get help with technology' program in the United Kingdom are generating significant tablet deployments," said Helena Ferreira, research analyst, IDC Western Europe Personal Computing Devices. "The education sector has also been directly boosting shipments in the consumer segment, as some government initiatives, particularly in Mediterranean countries such as Greece or Italy, take the form of vouchers that are issued to students to subsidize the purchase of devices."
"In CEE and MEA, consumer and education also remained the key segments in 4Q20 and helped to end 2020 with growth of 10.0% YoY for these two regions combined after double-digit declines recorded since 2015," said Nikolina Jurisic, senior research manager, IDC Europe. "Shortages and price increases in notebooks are urging consumers to shift their focus to tablets as lockdowns and stay at home measures remained in place. Online schooling and digitalization projects in education are visible across the region, with the largest recorded in Romania, Kazakhstan, Turkey, and South Africa."
Vendor Highlights
Samsung held first position in EMEA due to its positive and strong growth across the region and mainly driven by its presence in digitalization projects in schools in CEE countries. Apple occupies second place in the region, often being the favorite option for education in the most developed economies. Lenovo kept third place and continues to take advantage of its affordable portfolio that ends up being sought by the public and private sectors, with education being the driver. Despite some deceleration in Huawei's shipments, the vendor remains in fourth position, posting good growth in the MEA region. Microsoft benefited from the popularity of the Surface in enterprise and among prosumers to climb the fifth spot in EMEA.
Note: Tablets are portable, battery-powered computing devices inclusive of both slate and detachable form factors. Tablets may use LCDs or OLED displays (epaper-based ereaders are not included here). Tablets are both slate and detachable keyboard form factor devices with color displays equal to or larger than 7in. and smaller than 16in.
IDC's Quarterly PCD Tracker provides unmatched market coverage and forecasts for the entire device space, covering PCs and tablets, in more than 80 countries — providing fast, essential, and comprehensive market information across the entire personal computing device market.
For more information on IDC's EMEA Quarterly Personal Computing Device Tracker or other IDC research services, please contact Vice President Karine Paoli on +44 (0) 20 8987 7218 or at kpaoli@idc.com. Alternatively, contact your local IDC office or visit www.idc.com.
Coverage