Current:

EMEA Revenues in the Purpose-Built Backup Appliances Market Tumble in 4Q20 as COVID-19 Impact Continues, says IDC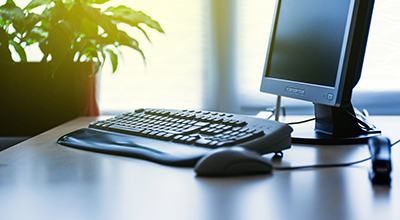 16 Mar 2021
EMEA Revenues in the Purpose-Built Backup Appliances Market Tumble in 4Q20 as COVID-19 Impact Continues, says IDC
LONDON, March 16, 2021 — Companies' reduced spending desire due to extended lockdown and its financial impact have affected the EMEA purpose-built backup appliance (PBBA) market, which declined 6.7% in value year on year to $332.5 million in the fourth quarter of 2020, according to International Data Corporation's (IDC's) Worldwide Quarterly Purpose-Built Backup Appliance Tracker.
"Though the pandemic has created high demand for cloud data protection solutions, spending on on-premises HW applications such as PBBA has been deferred," said Jimena Sisa, senior research analyst, EMEA Storage Systems, IDC. "PBBAs are evolving from a mere traditional backup product to secondary data platforms and data protection solutions for different and new architectures to support the change of the data protection market that is becoming more cloud based. IDC therefore expects that the PBBA market will remain active in years to come."
EMEA PBBA Value by Product, 4Q20 (Value $M)
Value ($M)

4Q19 Value

4Q19 Market Share

4Q20 Value

4Q20 Market Share

4Q20/4Q19 Growth

Mainframe systems

$20.8

5.8%

$21.9

6.6%

5.5%

Open systems

$335.8

94.2%

$310.6

93.4%

-7.5%

Total

$356.6

100.0%

$332.5

100.0%

-6.7%

Source: IDC Worldwide Quarterly Purpose-Built Backup Appliance Tracker
EMEA PBBA Open Systems, 4Q20 (Value $M)
Value ($M)

4Q19 Value

4Q19 Market Share

4Q20 Value

4Q20 Market Share

4Q20/4Q19 Growth

Mainframe systems

$179.5

53.5%

$166.4

53.6%

-7.3%

Open systems

$156.3

46.5%

$144.2

46.4%

-7.7%

Total

$335.8

100.0%

$310.6

100.0%

-7.5%

Source: IDC Worldwide Quarterly Purpose-Built Backup Appliance Tracker
Regional Highlights
Western Europe
The PBBA tracker for Western Europe declined in value 10.3% year-on-year, reaching $251.4 million in 4Q20.
The DACH market continued to be the largest and strongest in Western Europe in 4Q20, responsible for 37.3% of market value, 5.2 points more than the previous year's share, and reporting an increase of 4.1% year on year.
The U.K.&I. lost 2.7 points in market share since last year, at 19.5% market value, and declined 21.3% in value year on year.
The French PBBA market reported a decline of 13.7% year on year in value and 12.1% market share.
PBBA demand in Western Europe in 4Q20 has been impacted by the continues financial effect caused by the pandemic and, hence, the reduced spending in these architectures. The major impact has been in target systems which declined 14% in market value, followed by integrated systems, which fell 8.5% YoY. Mainframes (VTL), on the contrary, managed to remain positive with 0.1% growth Y/Y. This segment benefited from major replacement IT projects.
CEMA
Despite reduced investment activity related to COVID-19, the PBBA market in CEMA showed momentum again, especially due to developments in the CEE region. Overall, market value grew 6.2% YoY to reach the highest value recorded historically of $81.2 million.
The acceleration of cloud and edge deployments in the region triggered demand for backup solutions optimized for hybrid cloud environments, which was in line with many vendors' renewed portfolios. Another factor contributing to the positive performance in the CEE region, were improved macroeconomics and a slower decrease in end-user infrastructure spending at the end of 2020 compared to Western Europe, which brought 25.7% YoY growth for the CEE PBBA market.
The MEA regional backup market reduced its decline to 10.7% YoY (compared to -18.2% in the previous quarter) but was still not able to compensate the double-digit growth in 4Q19 as investments in countries that were impacted more negatively suffered.
"Vendors offering comprehensive backup and data management solutions for the very dynamic datacenter requirements shifting workloads from edge to core to cloud, were successful in the CEMA region due to the combination of a less mature and prone to growth market and less severe negative consequences caused by the pandemic," said Marina Kostova, research manager, CEMA storage systems.
Taxonomy Notes
IDC defines a purpose-built backup appliance as a standalone disk-based solution that uses software, disk arrays, server engines, or nodes that are used for backup data and specifically for data coming from a backup application (e.g., NetWorker, NetBackup, TSM, and Backup Exec) or that can be tightly integrated with the backup software to catalog, index, schedule, and perform data movement. PBBAs are deployed in standalone configurations or as gateways. PBBA solutions deployed in a gateway configuration connect to and store backup data on general-purpose storage. Here, the gateway device serves as the component that is purpose built solely for backup and not to support any other workload or application. Regardless of packaging (as an appliance or gateway), PBBAs can have multiple interfaces or protocols. They can also provide and receive replication to or from remote sites and a secondary PBBA for disaster recovery.
IDC's Worldwide Quarterly Purpose-Built Backup Appliance Tracker provides vendor share, market size, and forecasts for purpose-built backup appliances. IDC provides key market insights and growth for vendors active in the PBBA market and for those looking to introduce new products into the market. Revenue and capacity for disk systems behind PBBA gateways are included in the PBBA market sizing and forecast. Some PBBA solutions integrate the data movement engine (backup application) with the appliance, while others serve only as a target for incoming backup application data. Both solutions are included in PBBA market sizing, though segmentation between the two product categories is provided.
Major companies covered in the tracker include Dell Inc., Veritas, HPE, IBM, Quantum, Barracuda, Oracle, Fujitsu, Exagrid, HDS, Unitrends, and FalconStor Software.
Contact
For more information, please contact Jimena Sisa (jsisa@idc.com, +44 20 8987 7121) or Marina Kostova (mkostova@idc.com, +359 2 969 3055).
Coverage
Companies Covered
Veritas Technologies LLC, IBM, Oracle Corporation, FalconStor Software, Inc., Barracuda Networks, Inc., ExaGrid Systems, Inc., Fujitsu Limited, Hewlett Packard Enterprise, Dell Inc., Hitachi, Ltd., UNITRENDS SOFTWARE CORP INC, Quantum Corporation
Regions Covered
Central and Eastern Europe, Middle East and Africa, Western Europe
Topics Covered
Purpose-built backup appliances